For those who missed our last installment, We post bi-weekly updates covering what the staff at Heavy Blog have been spinning. Given the amount of time we spend on the site telling you about music that doesn't fall neatly into the confines of conventional "metal," it should come as no surprise that many of us on staff have pretty eclectic tastes that range far outside of metal and heavy things. We can't post about all of them at length here, but we can at least let you know what we're actually listening to. For those that would like to participate as well (and please do) can drop a 3×3 in the comments, which can be made with tapmusic.net through your last.fm account, or create it manually with topsters.net. Also, consider these posts open threads to talk about pretty much anything music-related. We love hearing all of your thoughts on this stuff and love being able to nerd out along with all of you.
Scott Murphy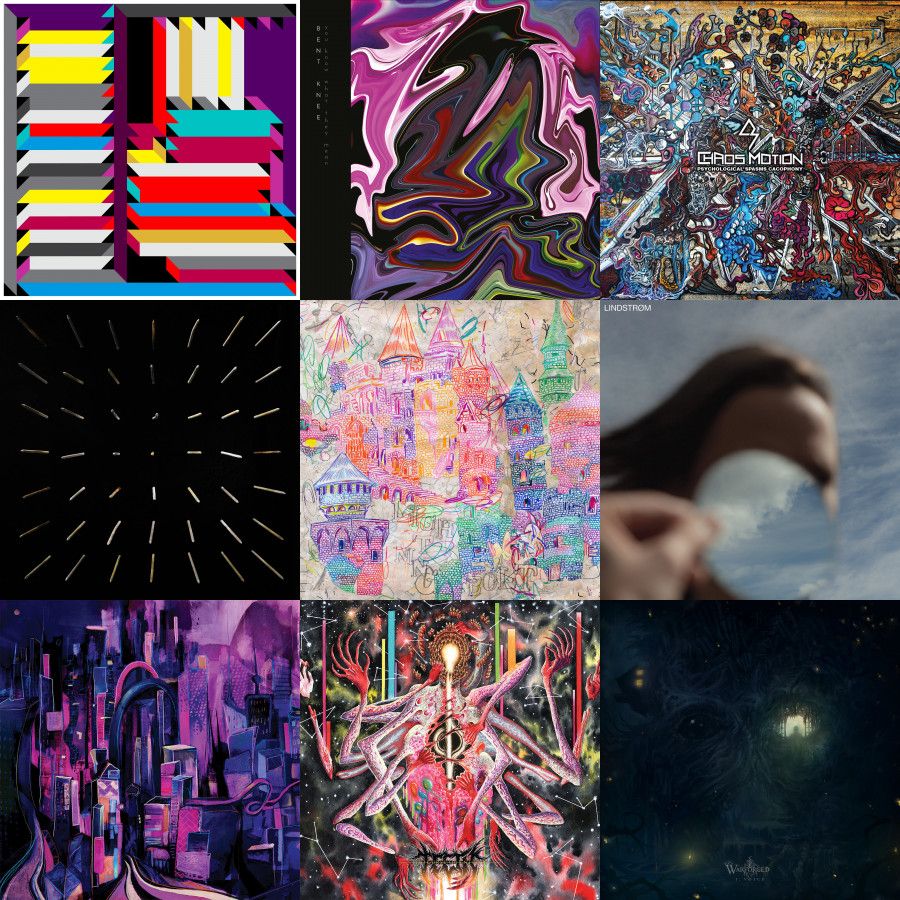 Battles – Juice B Crypts
Bent Knee – You Know What They Mean
Chaos Motion – Psychological Spasms Cacophony
clipping. – There Existed an Addiction to Blood
Lightning Bolt – Sonic Citadel
Lindstrøm – On A Clear Day I Can See You Forever
Strawberry Girls – Tasmanian Glow
Teeth – The Curse of Entropy
Warforged – I: Voice
Joshua Bulleid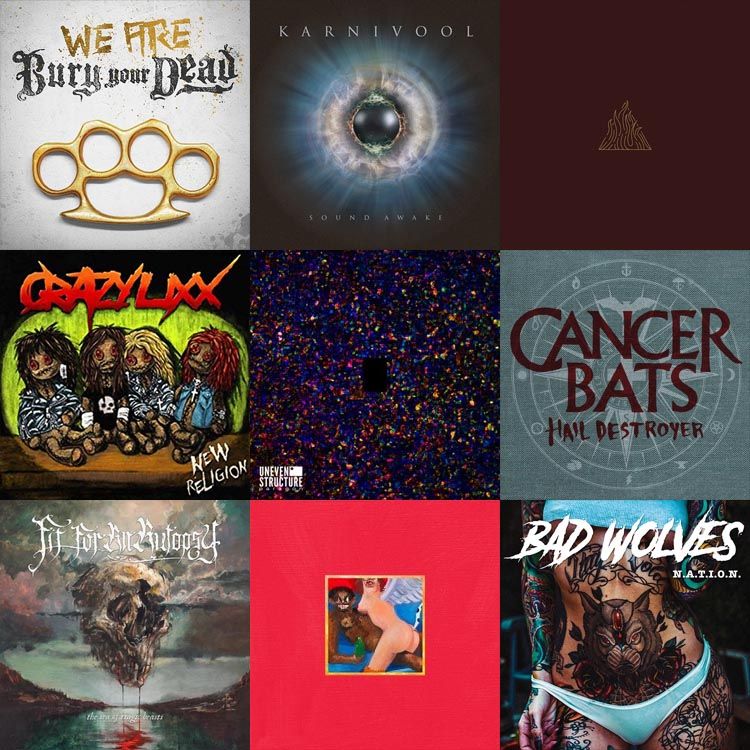 Bury Your Dead – We Are Bury Your Dead
Karnivool – Sound Awake
Trivium – The Sin and the Sentence
Crazy Lixx – New Religion
Uneven Structure – Paragon
Cancer Bats – Hail Destroyer
Fit For An Autopsy – The Sea of Tragic Beasts
Kanye West – My Beautiful Dark Twisted Fantasy
Bad Wolves – N.A.T.I.O.N.
Joe Astill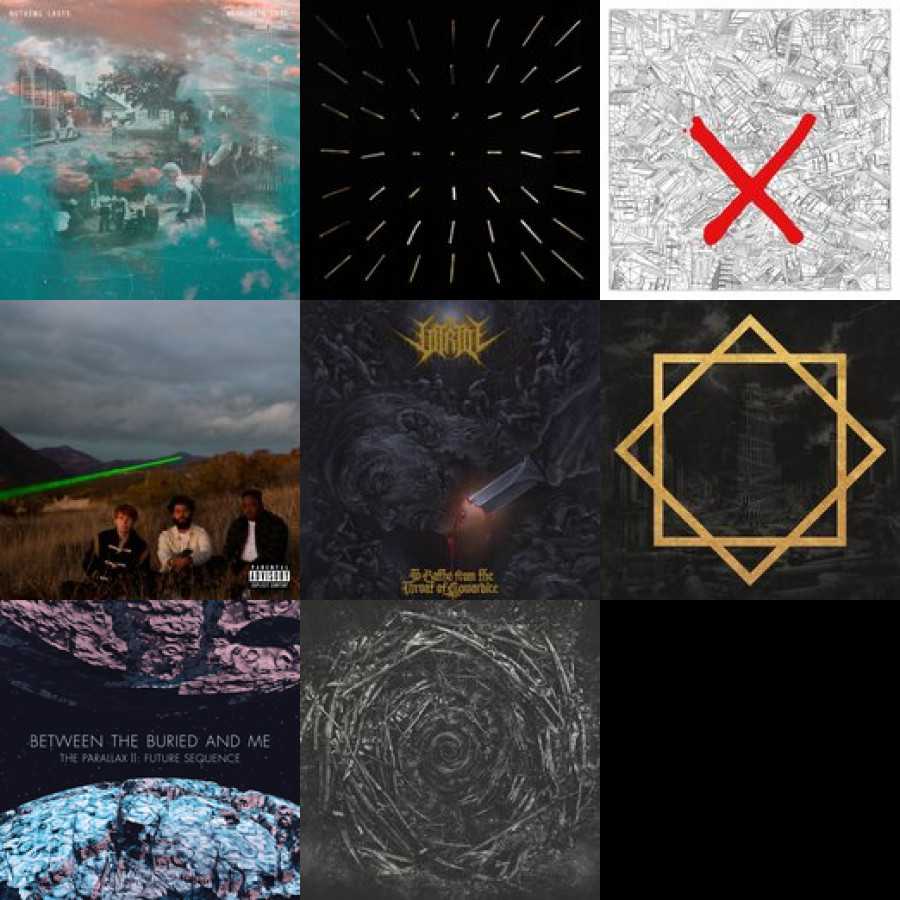 Jakub Zytecki – Nothing Lasts, Nothing's Lost
clipping. – There Existed an Addiction to Blood
Richard Dawson – 2020
Injury Reserve – Injury Reserve
Vitriol – To Bathe From The Throat Of Cowardice
Ranges – Babel
Between The Buried And Me – The Parallax II: Future Sequence
The Contortionist – Clairvoyant
This Summer is Going to Kill You – This Summer is Going to Kill You
Pete Williams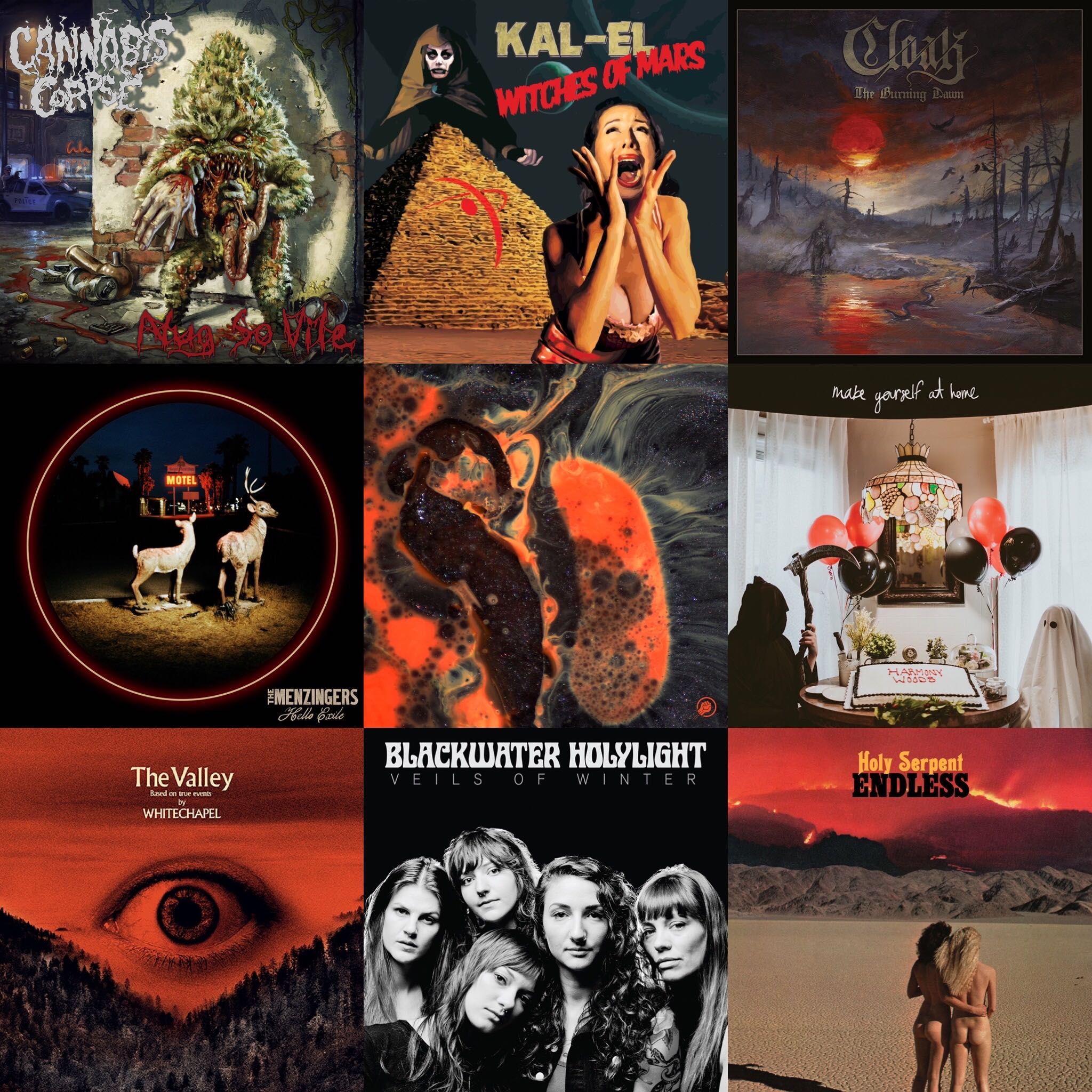 Cannabis Corpse-Nug So Vile
Kal-El-Witches of Mars
Cloak-The Burning Dawn
The Menzingers-Hello Exile
The Comet Is Coming-Death to the Planet
Harmony Woods-Make Yourself At Home
Whitechapel-The Valley
Blackwater Holylight-Veils of Winter
Holy Serpent-Endless
Jonathan Adams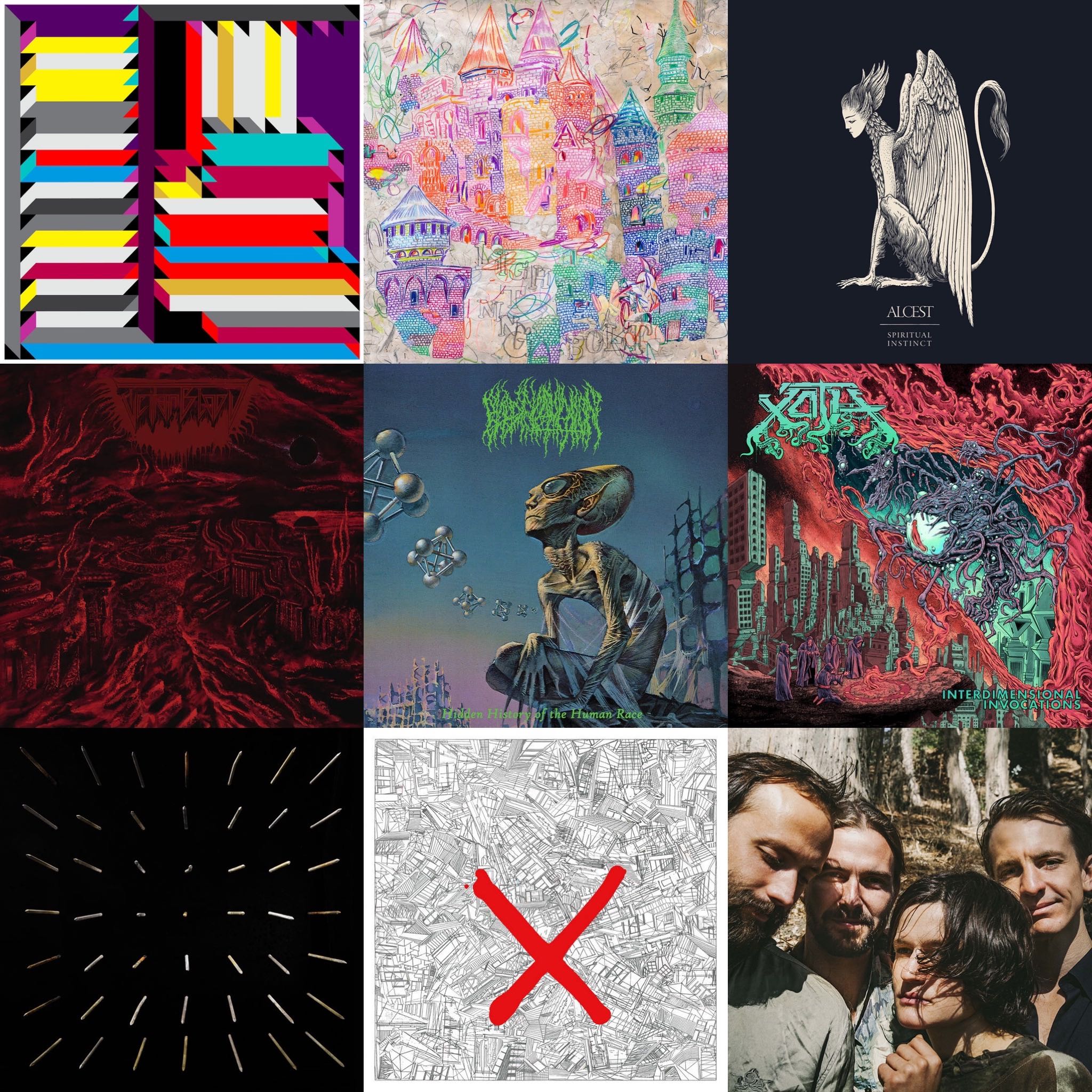 Battles – Juice B Crypts
Lightning Bolt – Sonic Citadel
Alcest – Spiritual Instinct
Teitanblood – The Baneful Choir
Blood Incantation – Hidden History of the Human Race
Xoth – Interdimensional Invocations
clipping. – There Existed an Addiction to Blood
Richard Dawson – 2020
Big Thief – Two Hands
Trent Bos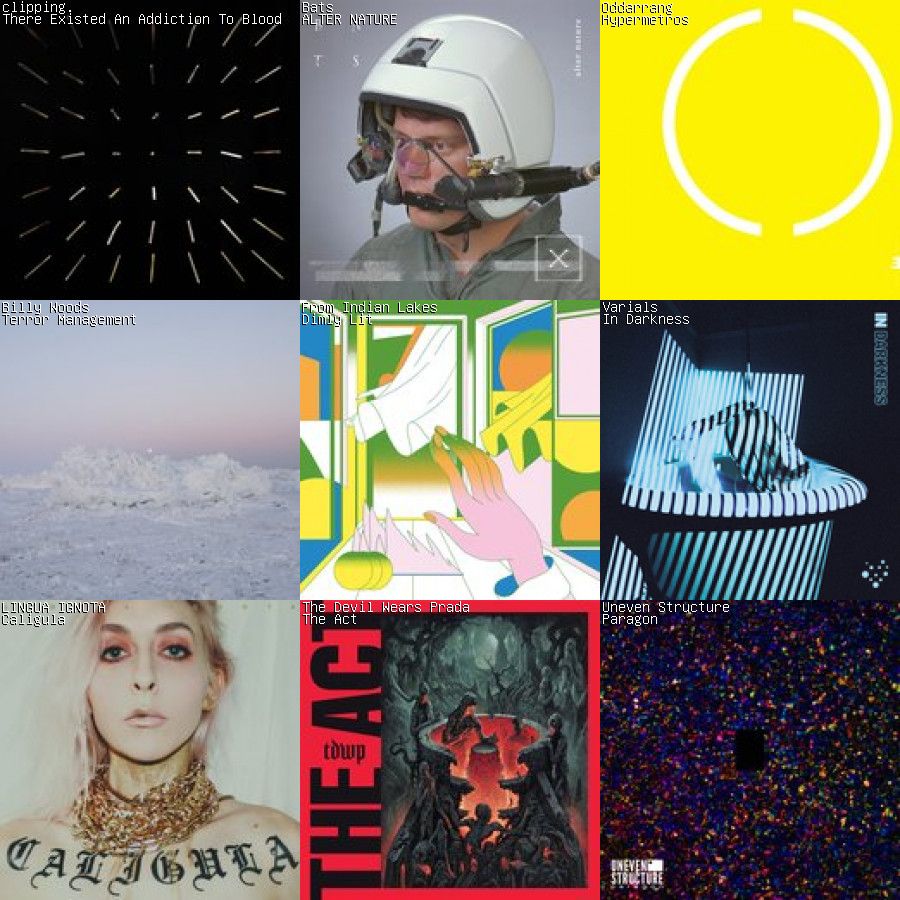 Clipping. – There Existed an Addiction to Blood
BATS – Alter Nature
Oddarrang – Hypermetros
Billy Woods – Terror Management
From Indian Lakes – Dimly Lit
Varials – In Darkness
Lingua Ignota – Caligula
The Devil Wears Prada – The Act
Uneven Structure – Paragon
Eden Kupermintz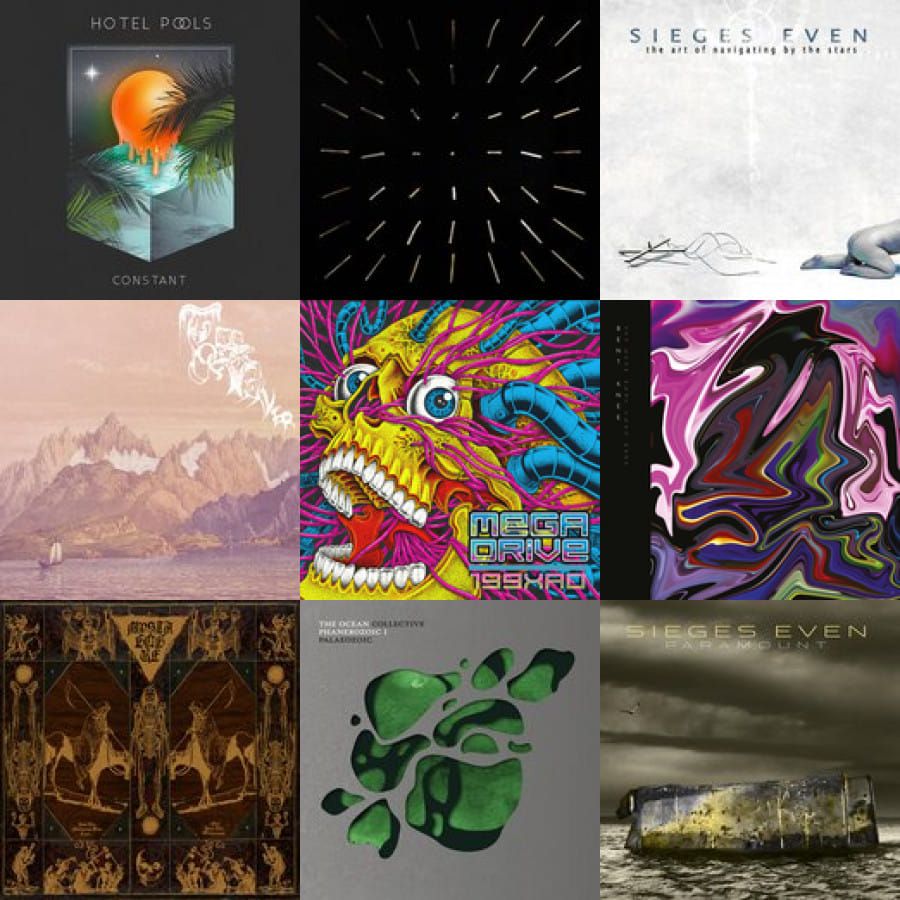 Hotel Pools – Constant
Clipping. – There Existed An Addiction to Blood
Sieges Even – The Art of Navigating by the Stars
Fogweaver – Fogweaver
Megadrive – 199XAD
Bent Knee – You Know What They Mean
Mystagogue – And the Darkness Was Cast Out Into the Wilderness
The Ocean – Phanerozoic
Sieges Even – Paramount