There are only a handful of pure energy sources in the world that we as humans can rightly rely on—light energy from the sun, love itself, and, without question, the power of partying.
As the very conduit of the partying energy of the universe, Andrew W.K. returns to the recorded music world with You're Not Alone, his first record in nine years after 2009's Gundam-themed Gundam Rock (and 55 Cadillac released the same year). A more anthemic take on his usual upbeat attitude, You're Not Alone focuses on grandiose production and thematic dynamism instead of high-energy, fast-paced music found on 2001's iconic I Get Wet. Andrew W.K.'s "Party Hard" days aren't so much forgotten as they are evolved, with more recent songs attending a slower roll, but keen to harbor massive sing-along sections and a spiritual crowd inclusiveness.
As to be expected, Andrew W.K.'s emotional energy translates so well to a live show. Gone are the days of his small club performances, iPod nearby and alone on the stage, instead offering increasingly larger venues the energies of a full live band of three guitarists, a bassist, a drummer, and a keyboardist, as well as oft-seen hypewoman Cherie Lily. That isn't to say that Andrew W.K. himself isn't capable of filling an entire space with the power of positive partying, but when that same power is redistributed through other energetic humans, it physically and spiritually encapsulates the very thing that Andrew W.K. is.
Last Saturday's show at Chicago's Vic Theater was a "normal" Andrew W.K. show, which boils down to it being excellent. The light show, the vibe, the crowd interaction, the loving monologues from the man himself, and the intense interplay of band and audience, each feeding off one another's stamina to imbue the other with partying strength.
Opening the show was Chicago's The Kickback, a lovable indie rock band of young dudes who sing about love and heartbreak. I wouldn't necessarily say their music is "notable," evoking vibes of The Killers and The Veils, but they do what they do quite well and are worth a listen for fans of the genre. Plus, their stage energy is on-point, setting a lighthearted mood prior to the party god himself taking the stage.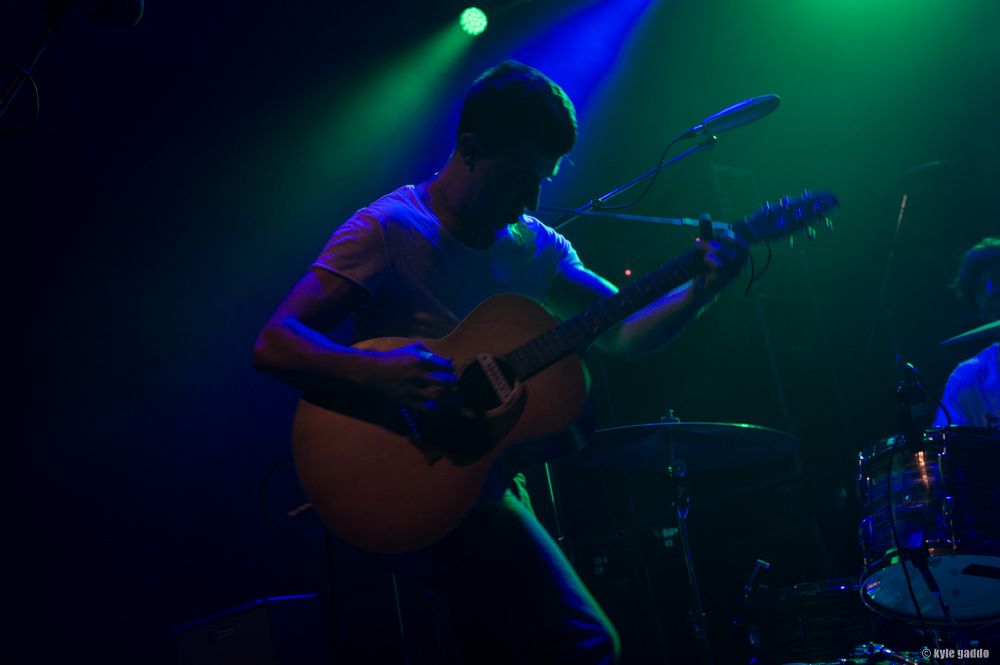 If you've ever seen Andrew W.K. in a live setting, you know more or less what to expect. If you haven't seen Andrew W.K. in a live setting, you know more or less what to expect. The man alone exudes the very energy he siphons from the universe itself, channeling and firing it like a deadly party laser aimed directly at your heart. The seemingly endless stamina Andrew W.K. conjures is quite like unto a force of nature, sweat dripping from his face as he lovingly rages his words into the microphone, his stances firm, yet ready to undulate his entire being at a moment's notice.
In reality, Andrew W.K. is a being in the music scene, perhaps on the entire Earth, unlike any other, using his kindness, wisdom, and musical ability to not just convey an atmosphere of love and party, but create one from seemingly nothing.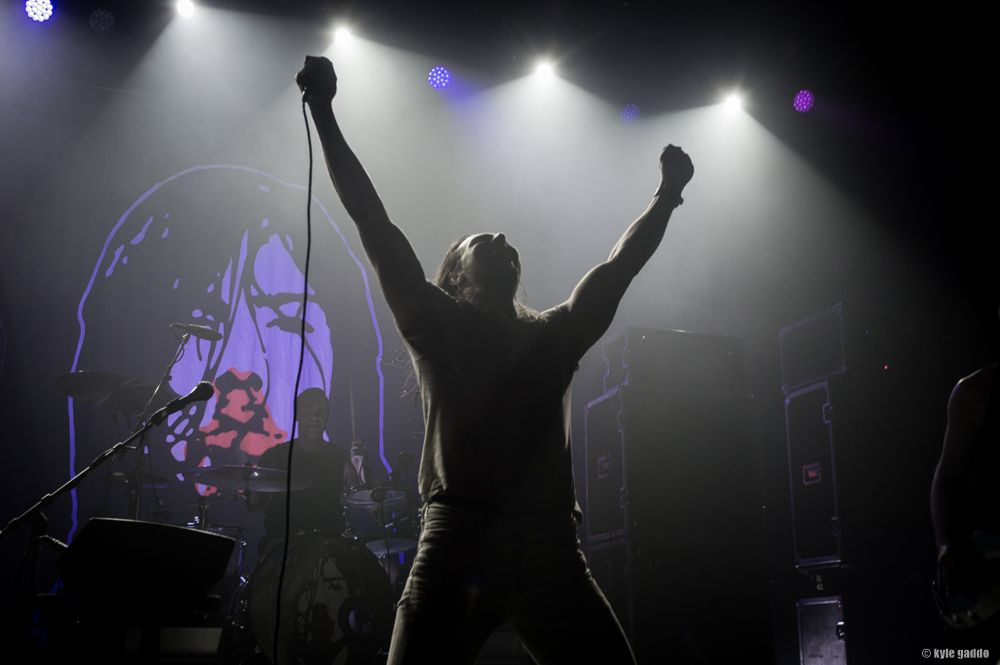 I suppose this is less of a review of the show more than it is a show of adulation for Andrew W.K. and the things he does for music and mankind. He is good, what he does is good, and you yourself should go do good for the world in response.
There isn't much to say, necessarily, about Andrew W.K.'s live show, especially with his full band in tow. It's instead something that must be experienced. The lights, the sounds that aren't music, the sounds that are—they are all something that must be channeled from their physical forms to your eyes and processed to and through your heart and mind.
Andrew W.K. has always embodied the spirit of partying, but the evolution of who he was and who he is now is something that's difficult to describe. The way he carries himself on and off the stage is less of a youthful energy and more geared towards being an aged entity full of wisdom, full of knowledge, and, most of all, full of patience and love for all he encounters.
See Andrew W.K. live. It's an experience that rightly can't be translated into words. There are only micro-moments at shows, because the entire show in and of itself is a moment. Go and be part of one of those moments. Do whatever you must.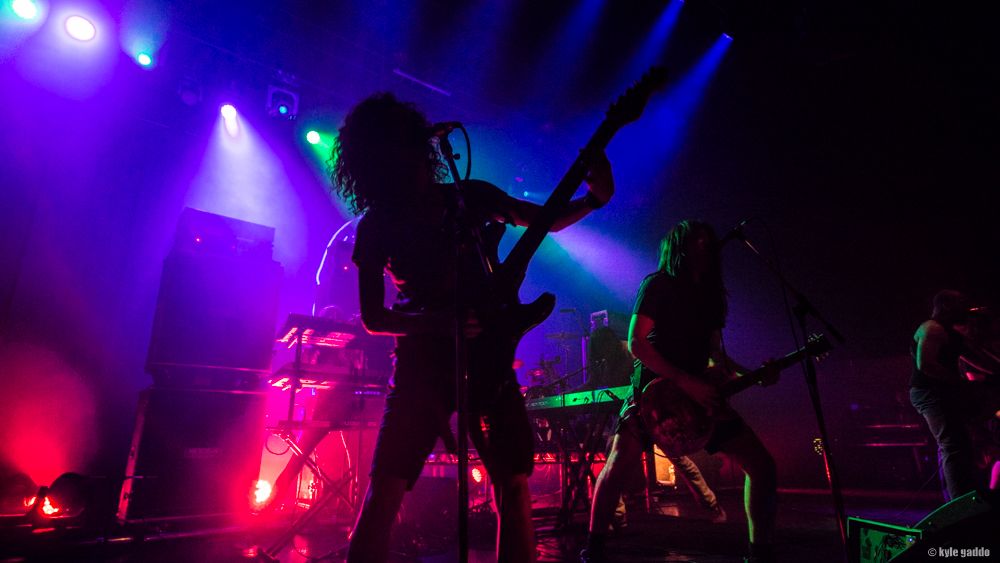 Honestly, we were blessed that this show was moved from November of last year to May. The better weather, the release of Andrew W.K.'s new album, and a renewed vigor of all parties involved as the flowers are in bloom made for a much better experience than the dreadful chill of winter.