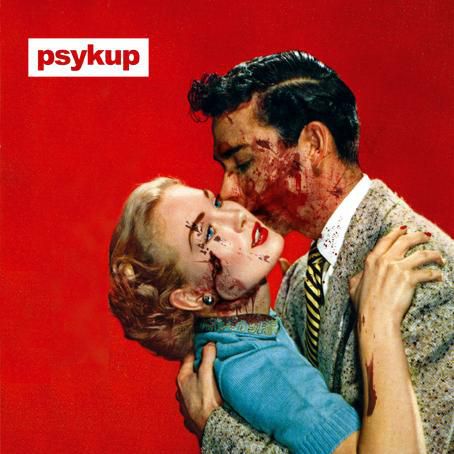 Judging by my last Listen to This! post, clarification is in order: the only variable we take into account when we write one of these is whether the band we are listening to is good or not. It can be contemporary bands, vetern bands, long dead bands or whatever. As long as it's good, we're going to yell at you to listen to it. OK? OK. Sadly, the last category is in use this time: Psykup are math metal psychopaths, walking the fine edege between The Dillinger Escape Plan and SikTh.
What exactly does that weird edge entail? It means there will be furiously technical bits but also chunky bass, machine gun lyricism but also high-to-low gutturals. It means there will be blood, adrenaline and turmoil but also 10 minute and over tracks and plenty of intelligence. Enough words for now: make sure no one is around, flip that hi-fi system to max volume and prepare to blow your windows open.
We Love You All is the last album the band recorded and without a doubt, their best. They have two more releases before that but it's here that they reach their climactic potential: "Retroaction" is a furious tour-de-force of all that math metal can provide: the groove sections that bloom like rare flowers, the high screeches that send your heart racing and your foot for the gas pedal, and the heavier, slower pieces that cement everything to the floor.
The rest of the album is just as exciting, weaving and dodging between the different influences that these guys can dish out. It can take a few listens to wrap your mind around the album as a whole and it does get tiring when listened to for too long. However, when I want to smash something or just take my mind on a wild ride, there are few albums that can do it as brilliantly and ferociously.
-EK