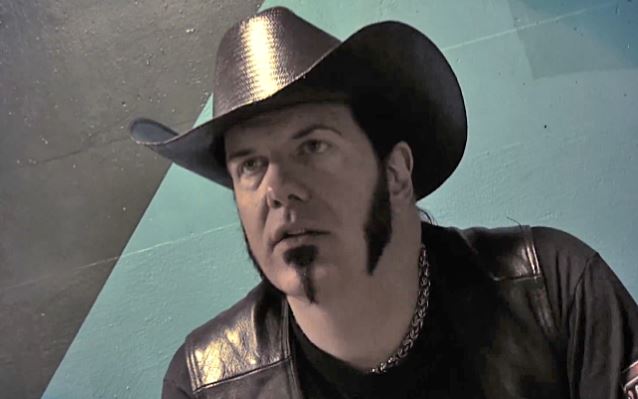 So what the hell is even happening to Morbid Angel right now? Yesterday we got several pieces of news from the band, some of which are rather conflicting (to say the least). Let's start with the positives first; founding member and possible wizard Trey Azagthoth announced that he was working on new material that he describes as "an amazingly sick world beater." That could certainly mean anything, but let's hope that Trey meant that the band is slowly coming back to its senses after the pseudo-industrial debacle that was Illud Divinum Insanus. There's a lot more to this story though. Head on over the jump for the breakdown.
Now here's where things get weird. The band also posted yesterday that Trey is actually working on said new material with Steve Tucker, who was the band's bassist and vocalist from 1997-2004. I guess that's the band's not-so-subtle way of saying that things just weren't quite working out with David Vincent. But after this announcement, Vincent has decided to confuse fans even further by saying that
"I am aware of Trey Azagthoth's announcement of a collaboration with Steve Tucker on the new music. However, the inference that I have left Morbid Angel is incorrect. To be clear, I have not left Morbid Angel nor have I been asked to do so."
Perhaps Trey didn't even want to address him about the firing and just moved on to other projects? Or maybe the collaboration with Steve Tucker is solely for the studio? The latter seems highly unlikely, but we'll let you know whatever comes out of this.
To make matters even worse for the band, drummer Tim Yeung also announced yesterday that he will no longer be in the band, citing "financial differences" as the main reason for his departure. Does this mean that Pete "The Feet" Sandoval might be recovered enough to lay down some of his legendary drumming on the next record? Or will the band have to continue searching? For now we can only speculate and listen to some massively underrated Tucker-era Morbid Angel.
-KB