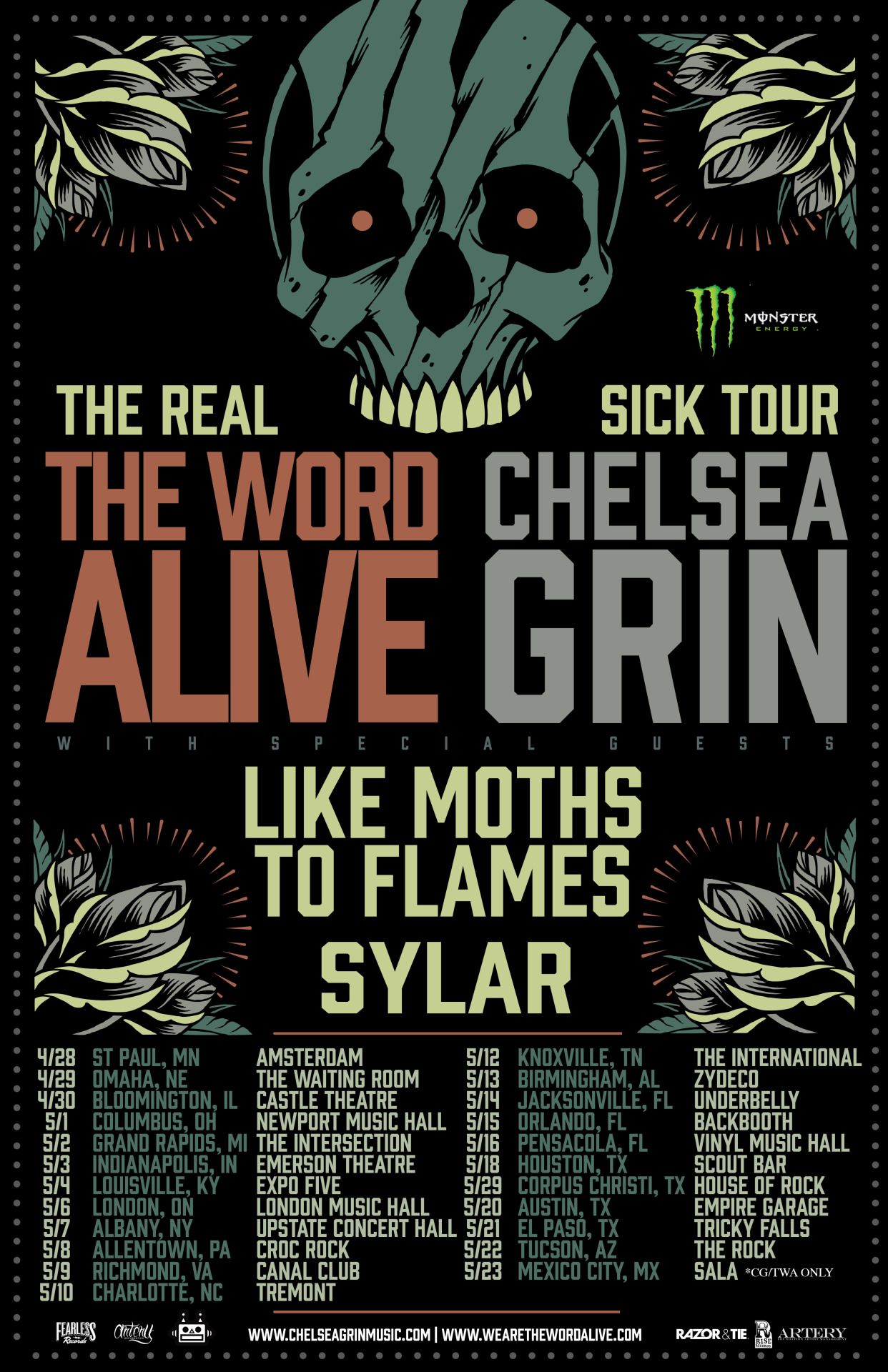 The Real Sick Tour stopped in Omaha, NE on the second date of the tour, co-headlined by Chelsea Grin and The Word Alive, the tour weaves throughout the Midwest and East Coast, ending in Mexico City, Mexico on May 23rd. Sylar released their debut album To Whom It May Concern recently on Razor and Tie Records, and have been touring nonstop in support of the album. Like Moths to Flames released two new songs entitled "What's Done is Done" and "Bury Your Pain," and deliver the same energy live as is heard on recording. Chelsea Grin and The Word Alive both released new albums last years, with Chelsea Grin's Ashes to Ashes and The Word Alive's Real debuting at No. 27 and No. 33 on the Billboard 200 charts respectively.
Check out the photos below of the stop at The Waiting Room in Omaha, Nebraska, courtesy of photographer Randy Edwards!
Sylar
Like Moths to Flames
The Word Alive
Chelsea Grin
For more from this photographer, visit Randy Edwards Photos.