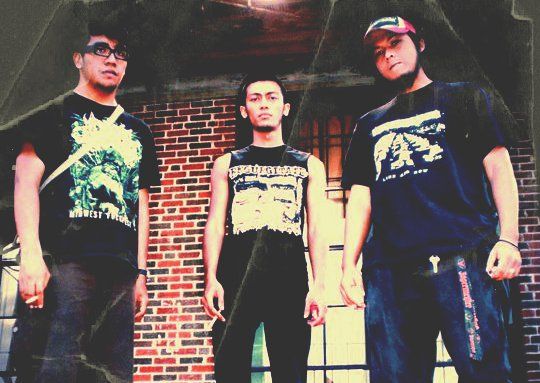 Even though they kind of broke up in 2012 and haven't put out anything in several years, Singapore's grindcore titans Wormrot look like they're still trying to push forward as a band. Yesterday, the band posted on their official Facebook page that they will be looking for a new drummer to help them record a new album which they hope will be released later this year by the legendary Earache Records. The situations surrounding Fitri leaving the band have been pretty strange to say the least, so click here to find out more!
When the band decided to tell everyone that they would be looking for a new drummer, they made it perfectly clear that they don't even know what the current status of Fitri is. "For the past couple of weeks, he has distanced himself from us and has remained incontactable. We fear that he has gotten himself into some shit too deep, he's not comfortable to share with us. If any of his friends who are reading this have any news regarding Fitri, let him know that we're waiting for any kind of reply. Any," the band said.
Wormrot is welcoming any and all people to try out for this position, but they have said that they would prefer that the member be within their country of Singapore for practicing purposes. "However, if there's no public interest and participation for this in these coming months, we will put this band to rest," Wormrot also unfortunately revealed. Someone out there better step up to the plate and keep the blast game alive! The grindcore world sure as hell needs more bands with this level of intensity. We will let you know if/when the band finds a new replacement.
-KB