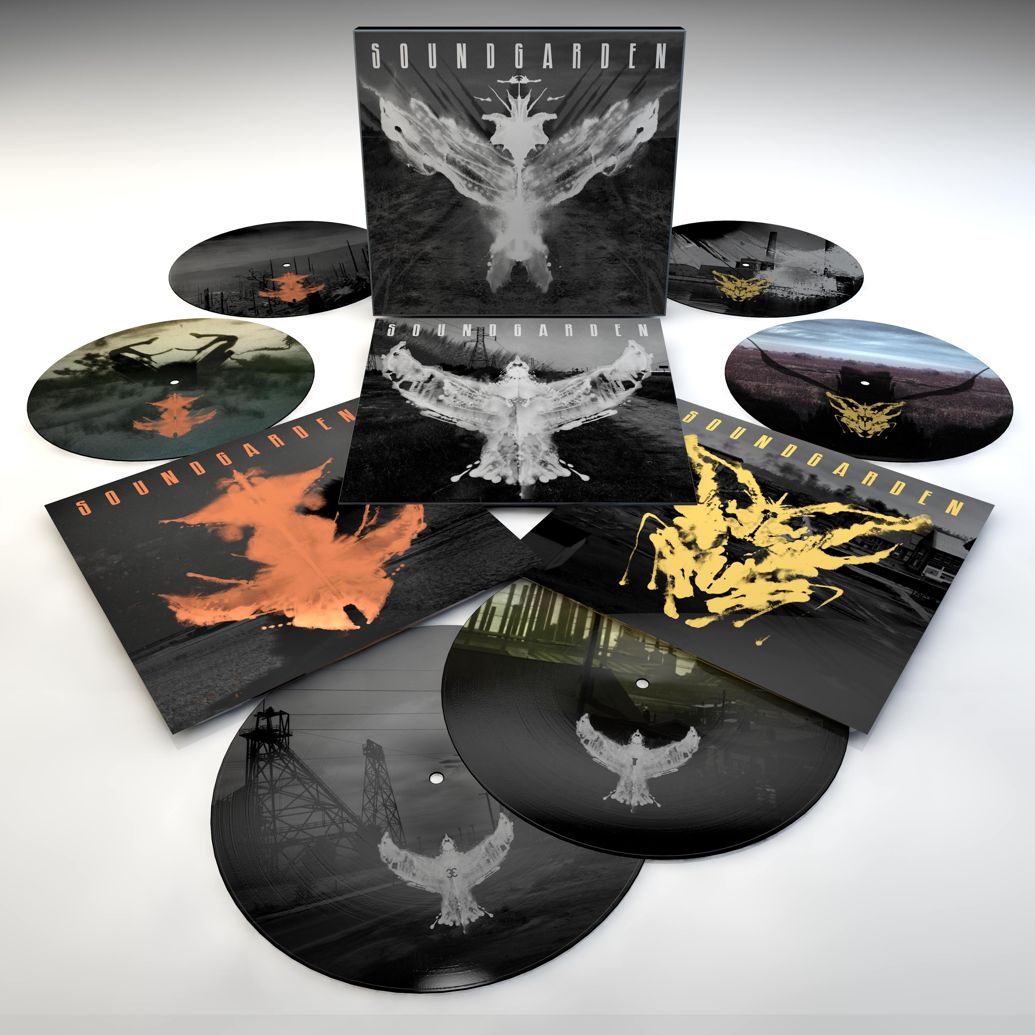 Legendary post-grunge act Soundgarden have come back in full force in recent years with the release of King Animal in 2012 and a brand new album on the way, but not before they dig deep into their back catalog of rarities for new listeners everywhere.
Echo for Miles: Scattered Tracks Across the Path is receiving a vinyl release on May 19th, 2015 with new artwork from last year's CD release.
Soundgarden guitarist Kim Thayill shared some details with Rolling Stone about the upcoming (re-)release.
The vinyl release does not appear to have any tracks that did not already appear on the previous release of the 6-disc collection.
-KG