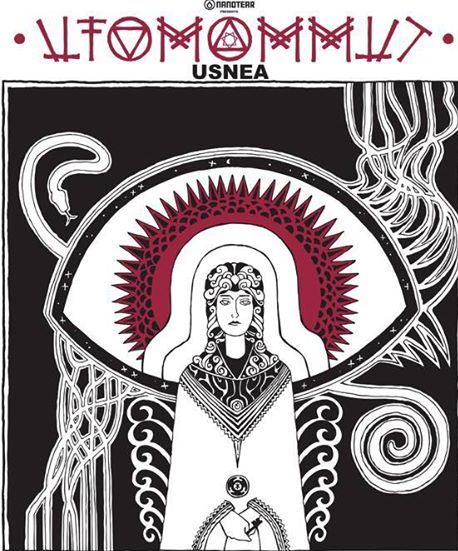 In case you don't know, Usnea released one of my favorite albums of 2014. It came in a year I had already dubbed The Doom Revival™ and further cemented that idea. The album is relentless, uncompromisingly heavy and well composed. Now, the good folks of Usnea are joining forces with one of my favorite veteran bands, UFOMAMMUT, on their first North American tour. These shows are guaranteed to burn the hairs off your chin so head on below for the full dates!
[fb_embed_post href="https://www.facebook.com/usneadoom/photos/a.353082581398643.83029.335336313173270/937446306295598/?type=1/" width="550″/]
5/13/2015 Reggies – Chicago, IL
5/14/2015 Now That's Class – Cleveland, OH
5/15/2015 Bug Jar – Rochester, NY
5/16/2015 Mod Club – Toronto, ON
5/17/2015 Le Ritz – Montreal, QC
5/19/2015 Saint Vitus Bar – Brooklyn, NY
5/20/2015 Johnny Brenda's – Philadelphia, PA
5/21/2015 Maryland Death Fest – Baltimore, MD [no Usnea]
5/22/2015 King's – Raleigh, NC
5/23/2015 Drunken Unicorn – Atlanta, GA
5/25/2015 Siberia – New Orleans, LA
5/26/2015 Walter's – Houston, TX
5/27/2015 Red 7 – Austin, TX
5/29/2015 Sister – Albuquerque, NM
5/30/2015 Flycatcher – Tucson, AZ
5/31/2015 Complex – Los Angeles, CA
6/02/2015 Catalyst – Santa Cruz, CA
6/03/2015 Elbo Room – San Francisco, CA
6/04/2015 Press Club – Sacramento, CA
6/05/2015 WOW Hall – Eugene, OR [no Usnea]
6/06/2015 Rotture – Portland, OR
6/07/2015 Chop Suey – Seattle, WA
6/08/2015 Neurolux – Boise, ID
6/09/2015 Bar Deluxe – Salt Lake City, UT
6/10/2015 Hi-Dive – Denver, CO
6/12/2015 Turf Club – St Paul, MN
6/13/2015 Metal Grill – Milwaukee, WI
Not much more needs to be said. This tour is covering some ground so make sure you do your best to go and see these guys. I guarantee you a night you won't forget, even if your ears will hate you. Bring plugs (seriously, always do that. Tinnitus is no joke).
-EK