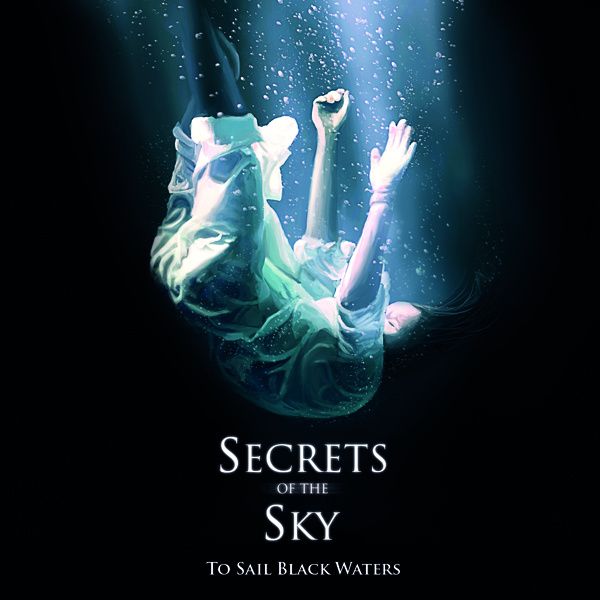 Oakland, California may not be your first guess when you listen to the bleak, crushing majesty on To Sail Black Waters, but the Bay Area, famous for it's thrash metal scene, is the unlikely hometown of psychedelic doom band Secrets of The Sky. Effortlessly fusing doom, black metal and post rock, the end product is a crushingly heavy and darkly beautiful album that's one of the most original and adventurous metal albums of the last decade. Head on over the jump for your first listen!

From the crushing riffs of 'Decline to the Cold', to the serene beauty of 'Winter', To Sail Black Waters delivers a eclectic yet cohesive suite of songs that become bleaker and heavier as the album moves through them, culminating in the crushing, epic title track and album closer 'Black Waters'. This can be a difficult album to digest, especially if you're used to shorter, more immediately accessible songs, but giving it your attention for the full forty-one minutes delivers one of the most unique and forward thinking aural experiences in the genre.
Predictably, To Sail Black Waters has gained Secrets of The Sky well deserved label interest, and the band announced recently that they've signed to Metal Blade Records, releasing the following statement on the signing and their future endeavors;
"We are very excited to be joining the Metal Blade Records roster. The Metal Blade legacy, reputation and commitment to heavy music has stood the test of time. The staff we have been working with genuinely "get" what it is that our band is doing and have been tremendously supportive of it thus far. We are also pleased to announce that our second full length will be released in the coming months. The album was again recorded by Juan Urteaga at Trident Studios and is another abstract concept piece. We believe we pushed ourselves in writing it to further develop our sound and we put more focus on creating a collection of songs that flow from beginning to end, while still retaining the cinematic qualities we originally set out with on our debut."
Make sure to keep an eye out on the band's Facebook for more details on their next album. This is one group to watch in 2015, and they deserve your attention.
-CK