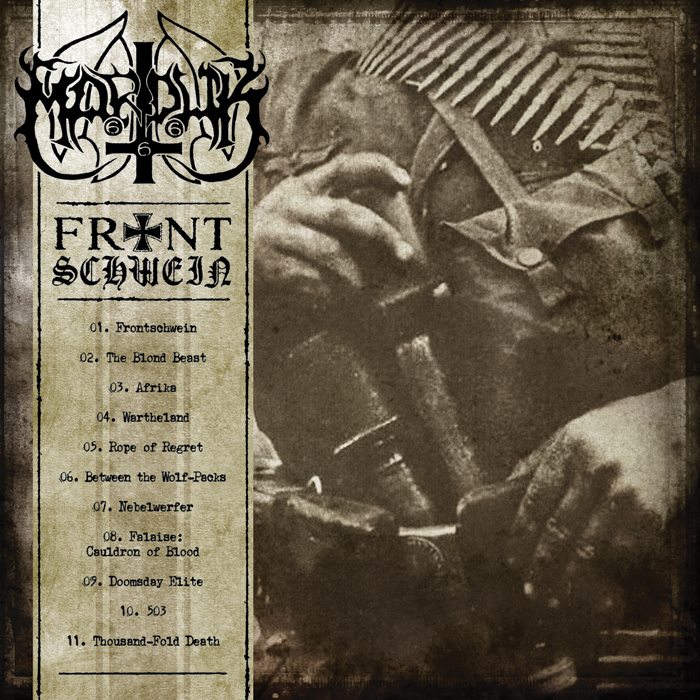 A little over a week ago, Marduk released "Rope of Regret," the debut single from their upcoming thirteenth full-length album, Frontschwein. The band has now revealed both release information for the album and  a second single entitled "Wartheland." Both can be viewed after the jump:
https://soundcloud.com/centurymedia/marduk-wartheland
[fb_embed_post href="https://www.facebook.com/Mardukofficial/photos/a.281183515240897.87840.232689096757006/1037896439569597/?type=1/" width="550″/]
The band previously stated that "Rope of Regret" is "Rather dissimilar from the rest of the album," something that "Wartheland" seems indicative of. For while the former track demonstrated Marduk's usual affinity for speed, the latter is a much more slow and brooding affair. Both are excellent in their own right and continue to build anticipation for Frontschwein's January 19th release through Century Media Records. While pre-order information has still not been posted, HBIH will do so as soon as this is made available.
-SM