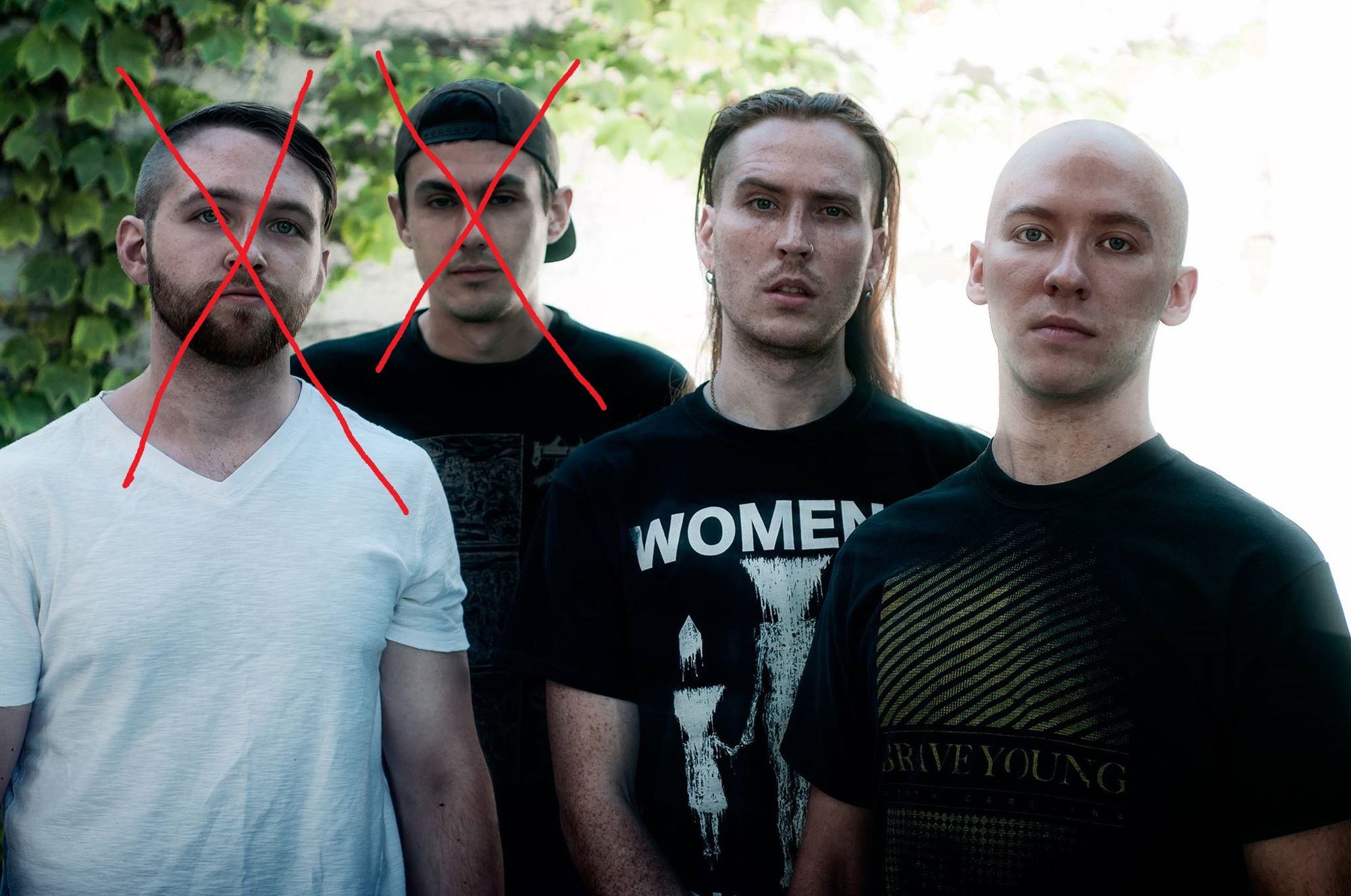 Just before the clock struck midnight on October 21st, 2014, both Alex Rüdinger and Evan Brewer of The Faceless announced their departure from the band.  Both departures seem to be on good terms, but with the two of them leaving so close to major tour dates, there is bound to be more than meets the eye.
Rüdinger, who had been drumming for The Faceless since 2013, made a statement on his Facebook page.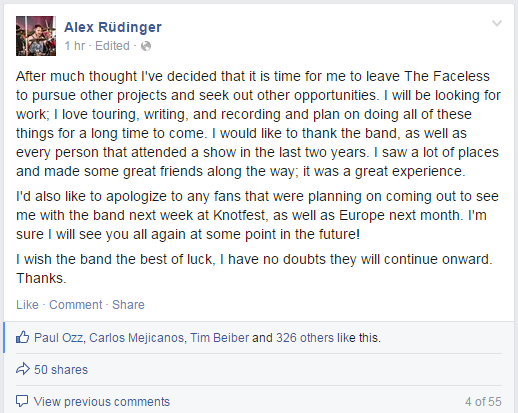 Brewer, who had been holding down the low end of the band since 2011, also made a statement on his page.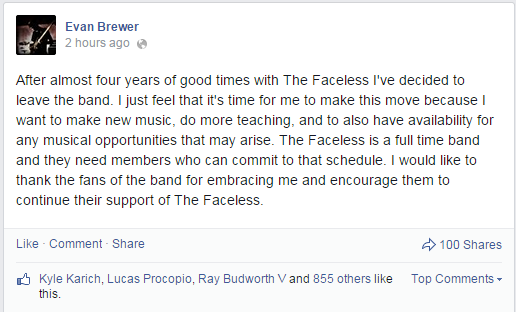 Members leaving the band  is not uncommon seeing as though they have gone through 10 since 2006.  With only Michael Keene and Geoff Ficco in the studio/live band and Nico Santora playing live rhythm guitar, who knows what the future holds.  The Faceless is still set to play at Knottfest on October 25th and some shows in the UK in late November/early December.  At one point during the summer, the Summer Slaughter instagram even had a post featuring a few snippets of new material.  Michael Keene always seems to be able to find new members for the band but could this latest departure mean the end for The Faceless?
-NB