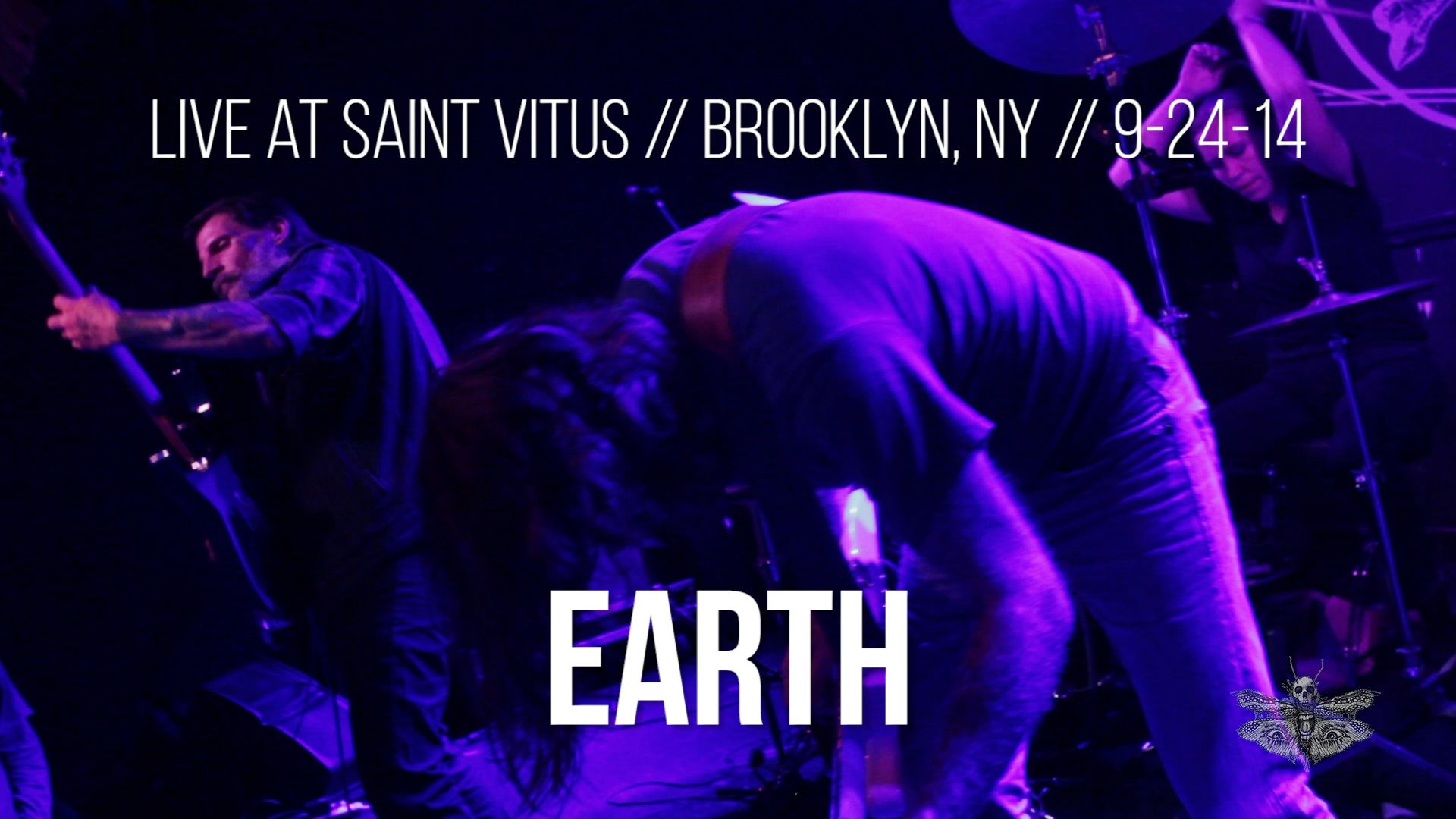 Lords of drone and doom Earth are currently in the middle of a US tour in support of their superb latest release Primitive and Deadly, which will very likely wind up in AOTY lists of a bunch of our staff. Fortunately one of those stops was at Brooklyn's finest, Saint Vitus, which means that Nick Cusworth was on hand to capture it in all of his usual multi-camera glory. Check out the entire set (yes, that's right!) after the jump.
It can be all too easy to underestimate just how much skill and concentration it must take to play trance-like music such as this. You can see drummer Adrienne Davies moving almost hypnotically in slow motion to maintain the quicksand-like feel of Dylan Carson's compositions. And in spite of the low speed throughout, the band produce an amazing energy that's difficult to duplicate.
The band are still on tour for a few more days, so if you're lucky enough to be in one of these cities be sure to go see them.
Sept 30: The Record Bar, Kansas City, MO
Oct 1: LARIMER LOUNGE, Denver, CO
Oct 2: The Complex, Salt Lake City, UT
Oct 3: Neurolux, Boise, ID
And, as always, to see all of latest Heavy Blog videos, subscribe to our Youtube channel.
-NC