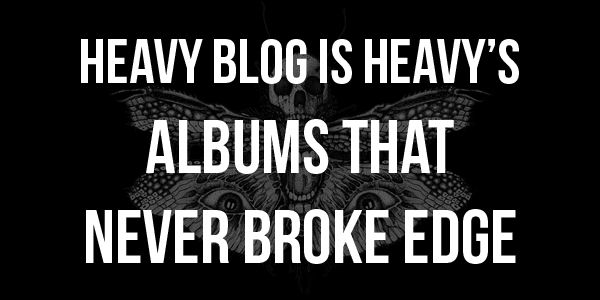 Welcome to the fourth part in our ongoing series of Heavy Blog Is Heavy's "Best Of" selections where we explore a genre of music and each of our dedicated authors picks a favorite album to share a personal experience with. For our fourth list we decided to mix things up a bit and discard the genre limitations all together. Instead, we chose to focus on albums that have retained their original shine, even through dozens and dozens of listenings. This is the Heavy Blog Is Heavy Best Of Albums That Never Broke Edge
We tried to select albums that have been around long enough to prove that they can survive the test of time. However, there was no specific time limitation set so you'll find albums from all different periods of metal (and some from outside metal). This list is truly eclectic and there's a reason behind that: we believe that truly great music, music that has enough substance to survive past the first 50 or even 100 listenings, truly crosses all genres. Keep your mind open and your ears alert as we take you down the twisted path of our staff's favorite albums.
Ayreon – The Human Equation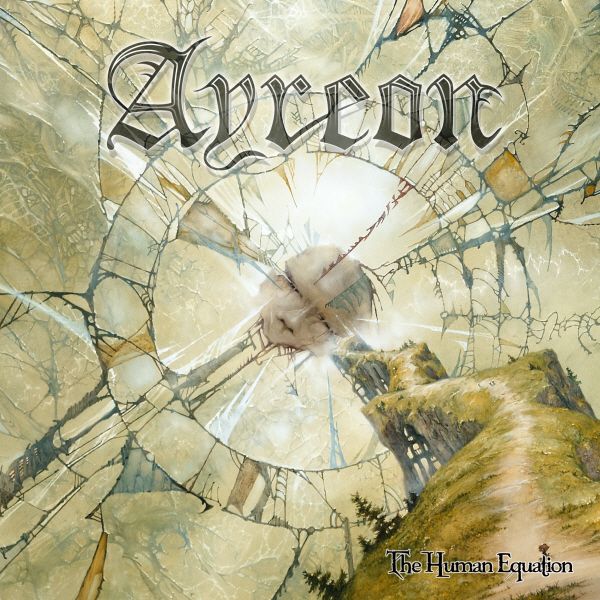 Eden Kupermintz

Seriously, how can this album even exist? Beyond the fact that Anthony Arjen Lucassen is at his best on this album as a producer, the guest list is simply incredible: James LeBrie, Mikael Akerfeldt, Irene Jansen, Devin Townsend, Devon Graves and many more. Add to that Ed Warby on the drums, Oliver Wakeman with a guest keyboard solo and Joost van den Broek and you have one of the best progressive albums ever made. Celebrating 10 years this year, this album never ceases to move me. From the cloying heights of the opening track, all through the lows of songs such as 'Trauma' or 'Sign', this album has the full range of emotions built into its concept. Crowning over everything is Lucassen's unique talent: some of the singers on this album have never sounded so good before or since. Check this album out to be reminded of what can be achieved when you dream big and gather an exceptional group of artists around you.
Recommended track: Trauma.
Faith No More – Angel Dust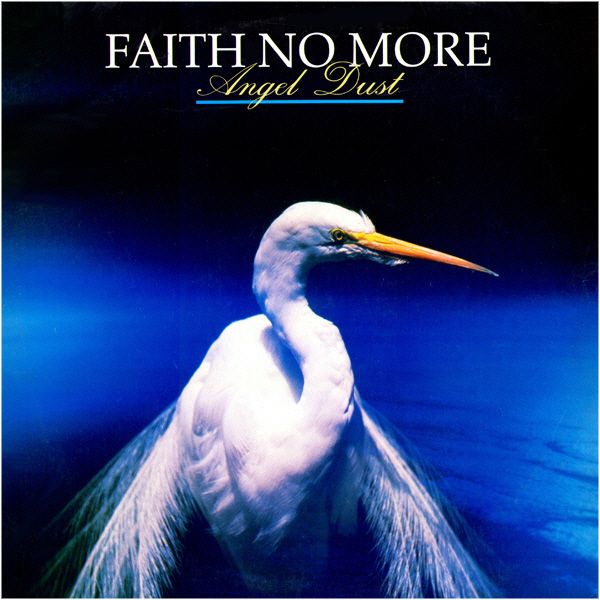 Jimmy Rowe
Faith No More are simultaneously one of the most critically celebrated and highly influential bands in rock and metal alike as well as one of the most commercially underrated bands to break out in the 90's (I know they released their debut in the 80's — that's not the point). Their entire catalogue is ripe with groundbreaking, genre-defying, and downright excellent music, but the band hit their apex with their 1992 album Angel Dust. On this record, Mike Patton found his voice (so long, nasally whine!) and began to make his mark on the band's musical direction as a prominent songwriter; the dark and devastating 'Malpractice' is solely credited to Patton in the album's liner notes, and Patton carries more writing credits across the record than founding member and guitarist Jim Martin, who was ousted sometime after the album's release. What makes Angel Dust an album that has never lost its edge even after over two decades is its immense diversity. Angel Dust carries a grandiose blend of metal, funk rock, pop, and grunge that feels unpredictable through even its dozenth listen, and indeed, when you come across the lazy Country/Western vignette 'RV' or the oddly appropriate cover of Commodores' 'Easy,' the record takes the listener on enough twists and turns to combat listener fatigue. There's a reason Kerrang! called Angel Dust the most influential album ever; the record definitely sounds like a product of the 90's, but it's certainly timeless.
Recommended track: Be Aggressive
Mastodon – Leviathan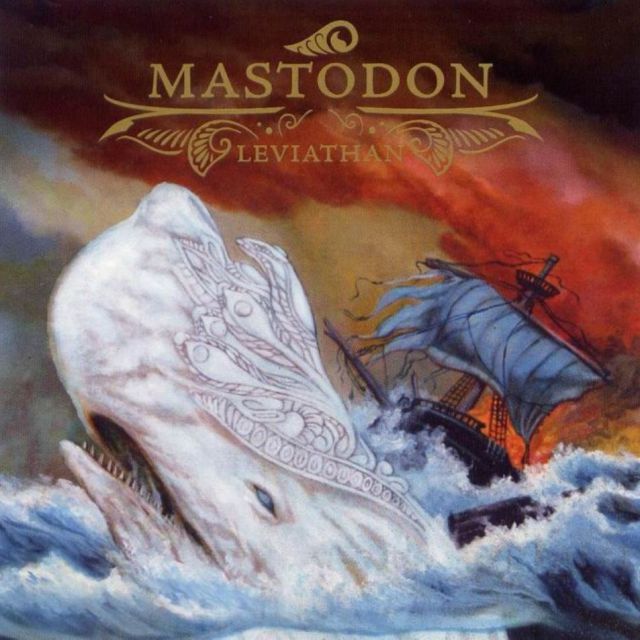 Ahmed Hasan
Ten years on, I still feel downright privileged to be able to call Leviathan my introduction to heavy music. There is no praise I could even think of that hasn't already been said when describing this album – it is, upon both first and thousandth listen, a masterfully crafted piece of music, and it never fails to completely immerse the listener into its hypnotic sounds. Sludge metal riffs roar ahead like a storm; arpeggiated passages shimmer like sunlight reflecting off calm ocean waves. Like the oceans that inspired it, Leviathan remains an album that is at once massive, unrelenting, perhaps even beautiful at times, but ultimately always full of surprises. From the pounding attack of the aptly named 'Blood and Thunder', to the haunting, psychedelic outro that is 'Joseph Merrick', there truly is magic in the water that attracts all men.
Recommended track: Hearts Alive.
Devin Townsend – Infinity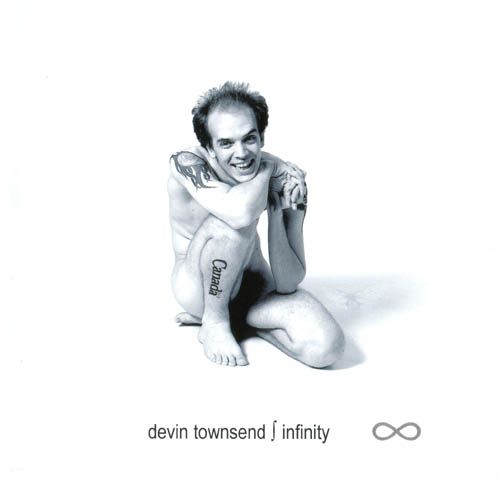 Dan "Dann" Wieten
After sixteen long years, thousands of amazing albums have purred and pummeled their way into my eardrums, but none of them have come close to usurping Devin Townsend's Infinity from its reigning position as numero uno. I heard this album at an extremely impressionable time in my life where everything was fresh and changing, and I absorbed and accepted new ideas, people…and drugs into my life with undying willingness. Infinity changed the way I heard music. I attribute some of this to the massive amount of ecstasy I was using at the time, and although I don't wish to repeat those behaviors because of where they brought me, I don't wish to discount their impact either. I'd never heard anything like it, and somehow had heard it all before. The density of tracks like "Truth", "Soul Driven", and "Dynamics" kept me coming back for a new experience with every listen as more and more layers revealed themselves. This album morphs and changes with time, and new layers appear with each life experience. Part of the appeal for me was the mystique. The Devin of today has his face plastered everywhere in the progressive metal world courtesy of social media, and his following is larger than ever, but I had to HUNT back then for that one random pic of him playing keyboards during the Infinity studio sessions because I was dying to know where he got those sounds. There still isn't much known about the recording sessions except that he vehemently insisted on conquering the whole thing himself: vocals, guitar, bass, keys, recording, mixing, etc…and that this process sent him to the mental hospital. At this point in my life, Ocean Machine and Strapping Young Lad's 'City' were my favorite albums and were still very fresh in my mind, so when Infinity was described as the "parent" to those albums, I knew something special was in store. Hallelujah.
Recommended track: Soul Driven DUH
Dance Gavin Dance – Dance Gavin Dance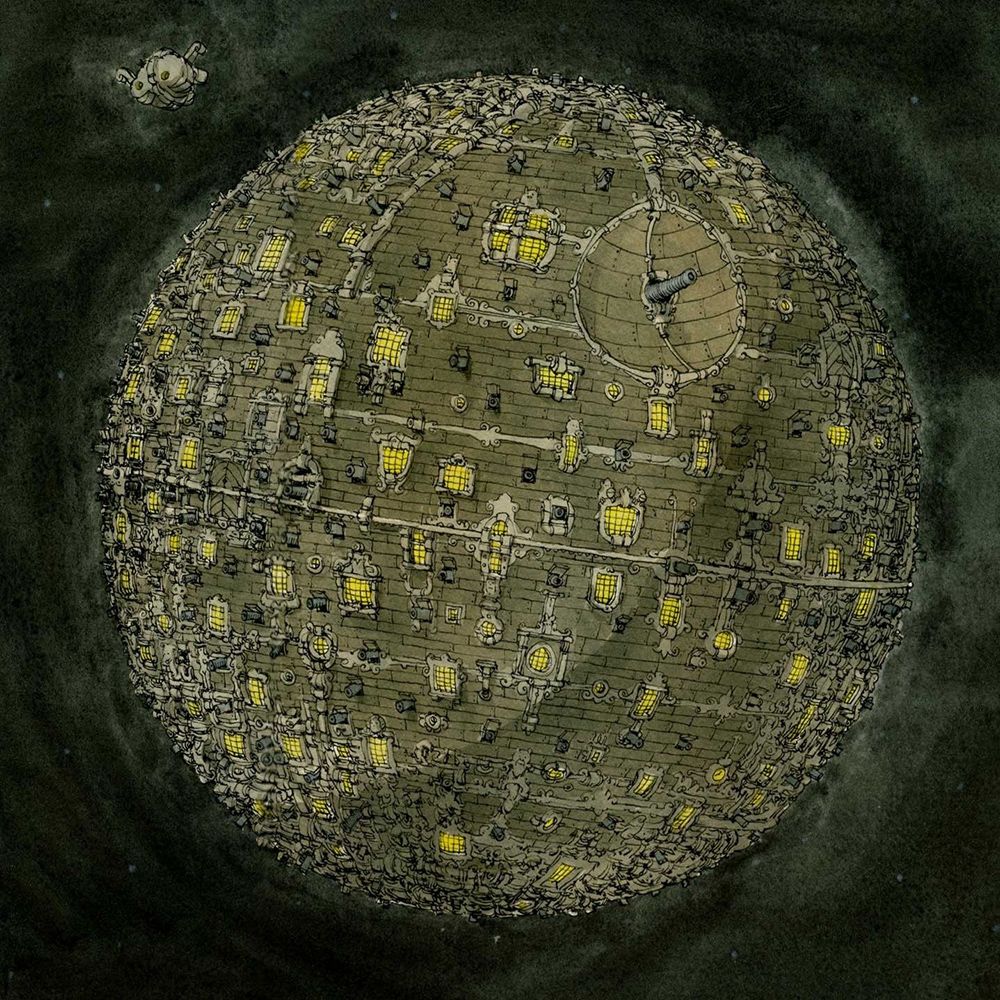 Ryan Castrati
I had never truly heard anything like this record at the time of my listening to it, and quite honestly few records have reached it's level of greatness in my mind. Affectionately referred to as Death Star, this album was the introduction of the band's new vocalist, Kurt Travis, who had replaced Jonny Craig after he had left the band. This album was not only an excellent sophomore album and introduction to Kurt…it was an absolute triumph. From Will Swan's technical and mind bending riffing, Jon Mess' raw vocal delivery/absurd lyrics and Kurt's soaring highs/lyrics of heartbreak this record is a powerhouse of modern post-hardcore. It not only has these very large aspects to make it great, it also has little memorable bits here and then for you to enjoy. These moments range from a conversation about getting to a party, which serves as the interlude of Rock Solid, to having one of the most lyrically intense songs I've ever heard end with a very quiet and effects laden Kurt Travis lamenting that uneasy hearts do indeed weigh the most. In between these things you have gang-chants, great guest features (one of them being Chino Moreno from Deftones) and interesting song titles. This record got me through a lot of tough times, and further cemented why Dance Gavin Dance is my all time favorite band. After this I knew that they could do no wrong. With each listen, my appreciation for the album and the band that made it only grows.
Recommended Track: Uneasy Hearts Weigh the Most
The Dillinger Escape Plan – Miss Machine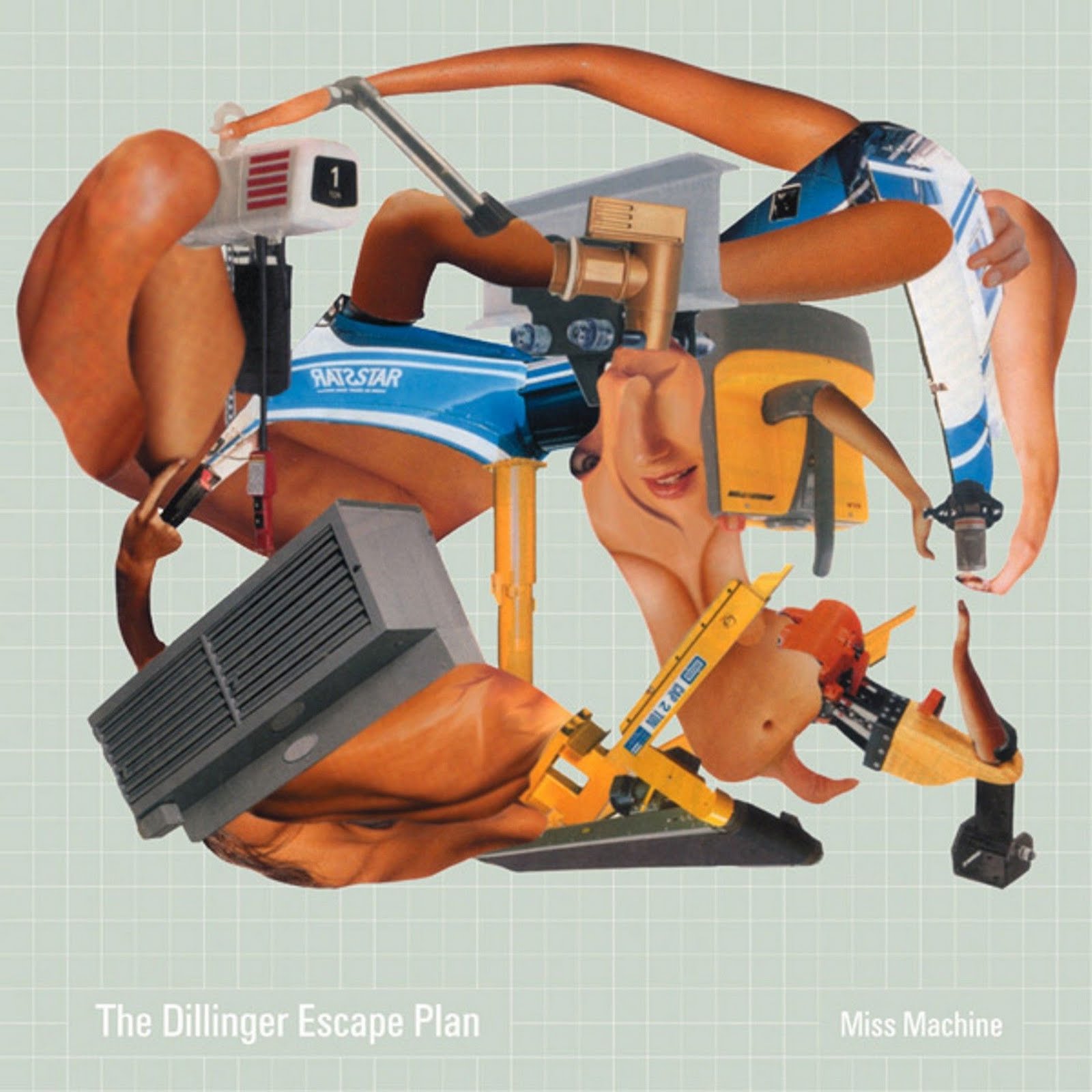 Damien Leech
Miss Machine wasn't the first metal record I had ever heard, nor was it the first 'extreme' metal or hardcore record I had ever heard. It was the first record I heard that I didn't 'get'.
It was an impenetrable wall of chaos and noise, a seemingly careless attempt at the rigid and well defined rules of 'extremity' as I knew it. And I hated it. The entire record was a mess of guitars that frenetically climbed and descended fretboards and drums that seemed to stutter and judder under their own volition, sometimes independently. But I kept coming back to it, as though it were some morbid curiosity — a musical train wreck.
Over time however, Miss Machine unravelled itself, until every nook and cranny of this ordered chaos was explored and memorised. The simple idea that this sound was intentional and meticulously constructed took it's time to sink in, but when it did I was hooked. It these records that you have to work for, to understand, that have really stood the test of time for me and Miss Machine sits proudly at the top of the pile.
Recommended track: Baby's First Coffin
Rage Against the Machine – Rage Against the Machine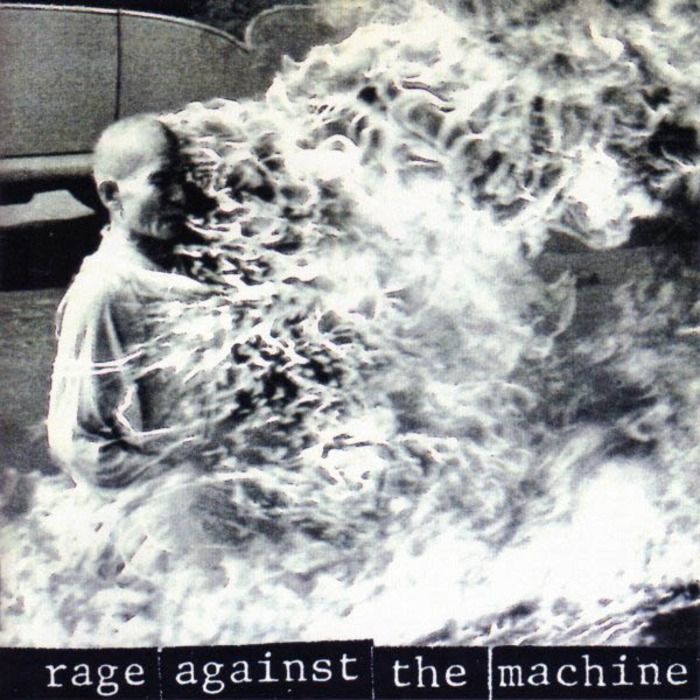 David Aleksov
Although I didn't really get into metal until a much later age, RAtM's debut album, along with Beastie Boys' Licensed to Ill, is pretty much the first full album I've ever listened to in my life (I was around 3-4 years old). The fact that its been with me for so long and I still instantly bob my head when I spin it speaks volumes of its merit and lasting power.
In a time when everyone with at least half a brain was jumping on the nu-metal bandwagon/shitfest, Zach de la Rocha and co. stood out as a group of genuinely talented musicians, and with Rage Against the Machine they crafted one of the few true rap-metal albums. Not only did they blend these two disparate genres that in other cases always seem to yield cringe-worthy results, but they also incorporated funk in the mix, and threw in some of the most creative-yet-simple usage of guitar effects to boot. Based on this achievement alone, I'd argue that Rage Against the Machine is one of the greatest albums of its time, perhaps of all time. Yet its greatest strength, as with any album of its caliber, lies in the masterful songwriting. In fact, the only reason RAtM created a classic where most of their peers utterly failed was the fact that they focused on crafting good songs rather than purveying an image. And since the album defined an entire generation, you could say they achieved the latter, too.
Recommended track: Know Your Enemy
In Flames – Reroute to Remain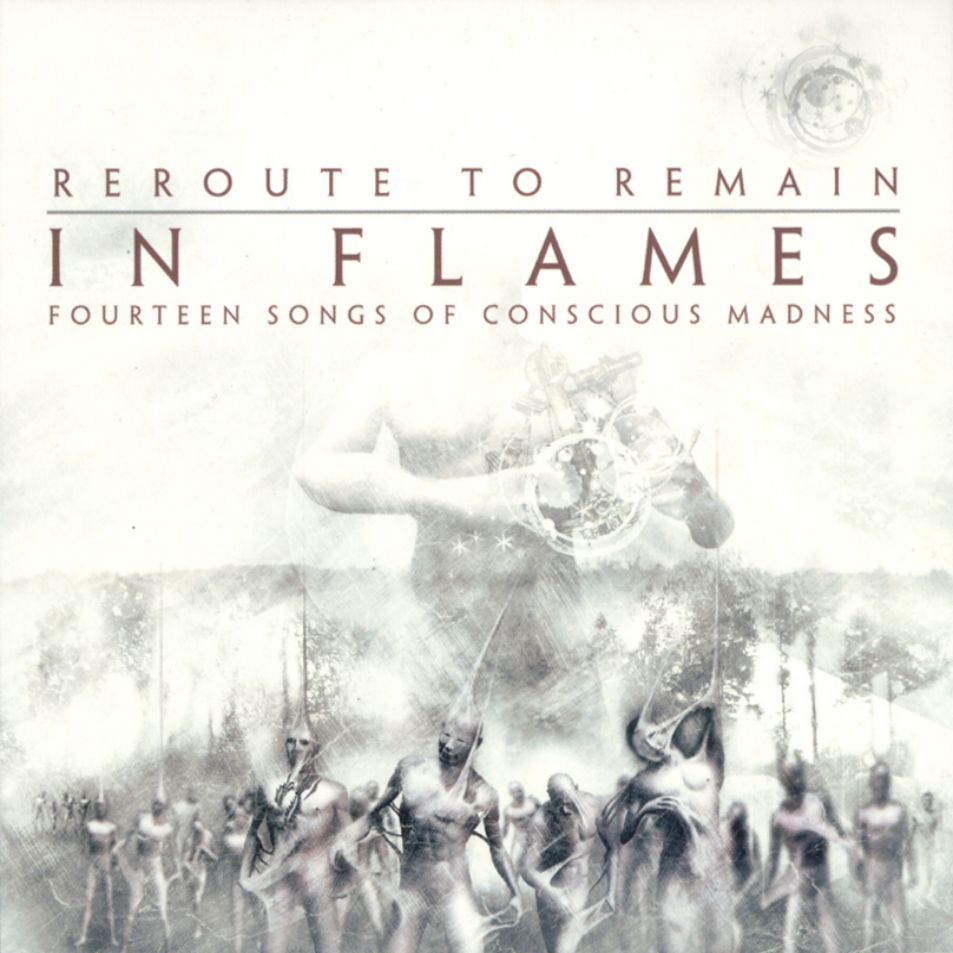 Colin Kauffman
Reroute to Remain is a polarizing album, I get that. But as much as I love the band's early work, and as much as I listen to it, Reroute is still the album I remain most attached to and impacted by. I discovered it at a time in my life where it played an important role emotionally. It marked a transition between the band's earlier melodic death metal and their future alternative metal sound, while striking a perfect balance of the two. The diversity of songs on display here is impressive, and each one sounds unique. There's no filler on this album, and every time I listen I appreciate it more, and for different reasons. Anders lyrics are the best they'll ever be, as this is the period where he was proficient enough with English to write what he wanted to write, and before they descended into alt-metal melodrama. Clayman may have been the album that introduced me to In Flames, but it was Reroute to Remain that truly cemented them as one of my favorite bands.
Recommended track: Trigger
Burst – Lazarus Bird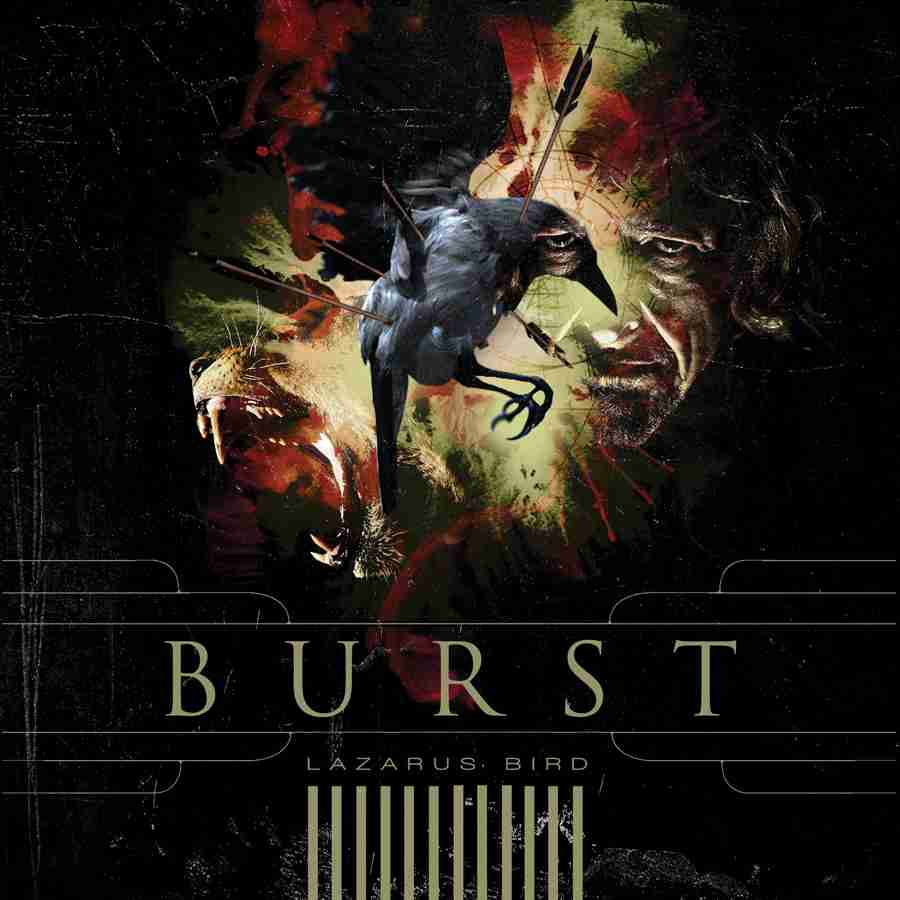 Aly Hassab El Naby
Burst existed for sixteen years in relative obscurity. Their career produced just five studio albums, and each of them saw the band pushing its creative envelope; none more so than their 2008 swansong Lazarus Bird. It's an album that rolls out an hour's worth of high IQ metal that has the uncanny ability of sinking deeper and deeper into my subconscious with every listen. The likes of 'I Hold Vertigo' and the formidable 'I Exterminate the I' show the band's dynamic and more metallic side while '(We Watched) The Silver Rain' and the sedated 'Momentum' display a powerful command on blending atmospherics with a mature sense of songwriting. Lazarus Bird ebbs and flows from complex, progressive, and downright aggressive sections to spaced out post-rock soundscapes. This goes on for about an hour with one's attention fully submitted to this time-enduring, proggy masterpiece. Soon after Lazarus Bird, Burst announced an indefinite hiatus that was promptly changed into permanent disbandment leaving behind them a sporadic yet spearheading discography, with Lazarus Bird as their crowning achievement.
Recommended track: I Exterminate the I
Godspeed You! Black Emperor – Slow Riot For New Zero Kanada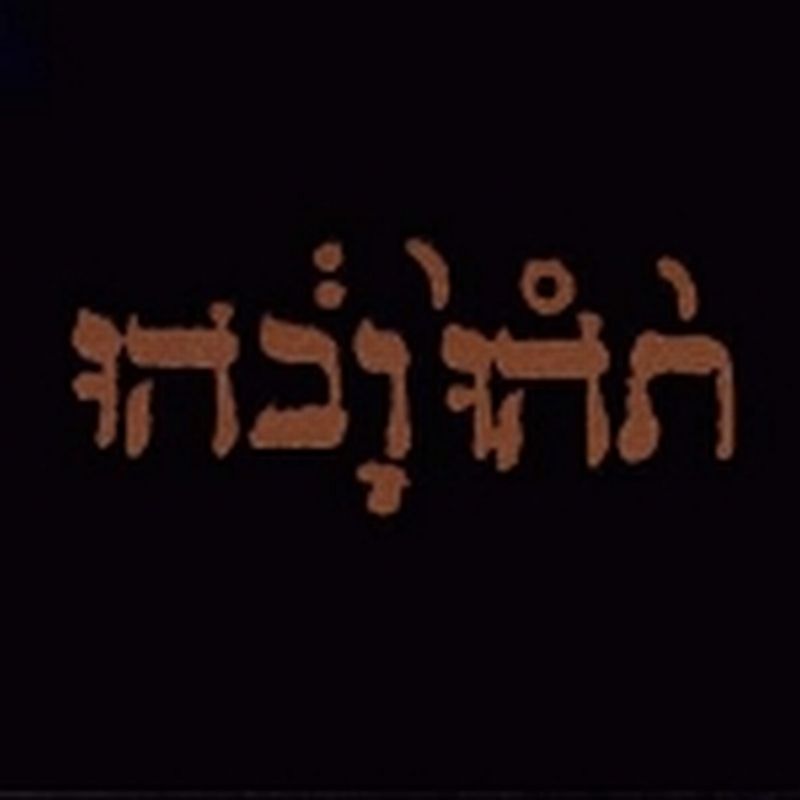 Spencer Snitil
I had never once sat down and listened to a record and be so moved that I was on the verge of something spiritual, tear inducing, and perfect. Then I listened to Slow Riot For New Zero Kanada, and everything changed. The violins and cello crept in at the beginning of 'Moya', and from then on, I was intoxicated by this album. The two tracks on this EP are simply masterful, apocalyptic beauty all condensed into one single 30 minute piece of music, infallible. It has been years since I first heard it, and since then no record has had the same impact on me after my first listen. It is the greatest EP of all time, and one of my favorite records of all time. I recommend it to everyone. I play it all the time. And I still wonder how one group of musicians could cram every single emotion into one record, two songs, and create one of the most gorgeous pieces that is this record.
Recommended Track: THE ENTIRE RECORD

Protest the Hero – Fortress
Elizabeth Wood
Like a loving mother unwilling to make known which child is the favourite, my standard response to the frequently asked question "which Protest The Hero album do you like best?" has become, like clockwork, "all Protest albums are created equal (some are more equal than others)." In a sense, this is the absolute truth. I adore each Protest album in their own right. However, for the purpose of this article, I was forced to delve into which album has really stuck with me over the years. My conclusion? Fortress.
Having just turned seventeen the day before its release, I was in a very different place musically at the time, and Fortress, in many senses, offered something new and interesting. Lyrically, this album was less accessible than the pop-punk songs to which I'd grown accustomed, but I found something of value in the challenge of not having everything spelled out for me, and was refreshed by its mature themes (hell yeah Wretch). Musically, this album was at the time, and still is, in my books, the perfect combination of technicality, melody, speed, and heaviness. Frontman Rody Walker brings his full arsenal to the table, showcasing both his vocal range and his versatility through a calculated mixture of growls, screams (see The Dissentience to have your mind blown by a scream sustained for eleven whole seconds), and clean vocals. Moe keeps things moving forward on drums, while Tim lays the solid foundation over top of which Luke exhibits his technical chops, and an improvement in mixing by Juice allows Arif to shine through on bass in a way that was missed on Kezia. Simply put, each track on Fortress is a testament to the astonishing skill level of the at-the-time very young members.
Six years later, the chaotic mix that is Fortress still has not tired. Undoubtedly, it was a pivotal album for me, and continues to be an album I fall in love with all over again each time I revisit it.
Recommended Track: Goddess Gagged
Dream Theater – Awake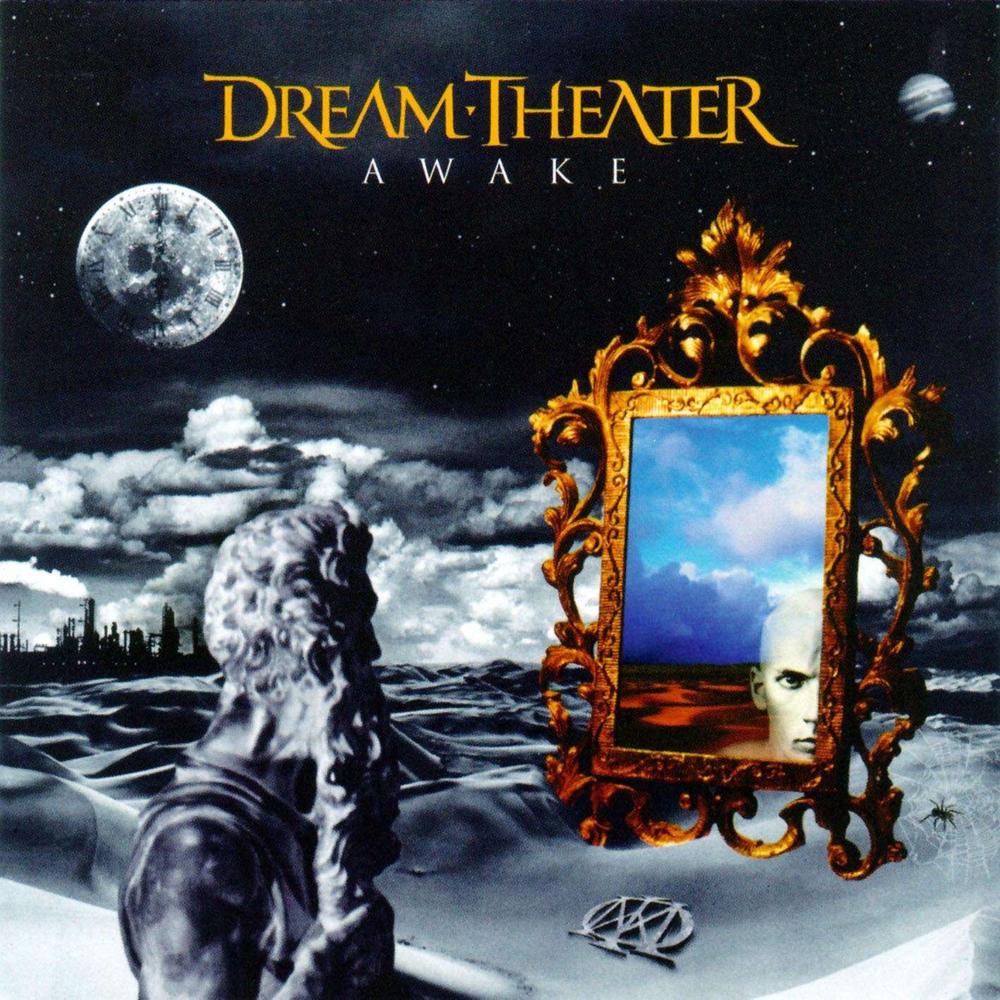 Nick Budosh
Dream Theater – Awake
Regardless of what you think of the newer Dream Theater attempts, it is pretty hard to ignore how brilliant their first few albums are.  Awake is an absolute masterpiece and even though I have listened to it at least 150+ times, it still never gets dull or boring.  Every time I listen to this album I find something new that catches my attention.  This album is the epitome of 90s progressive metal/rock music.  The lyrics, synth patches (which are the best out of all of their albums), over-produced drums, and guitar riffs all meld together in perfect harmony.  As a guitar player who primarily plays 7-string guitars this album is also very influential because a lot of it is on 7-strings and it is one of the first few albums that shows the potential of the instrument.  Awake will always be in my top 3 albums of all time.
Recommended track: Voices
Pelican – The Fire In Our Throats Will Beckon The Thaw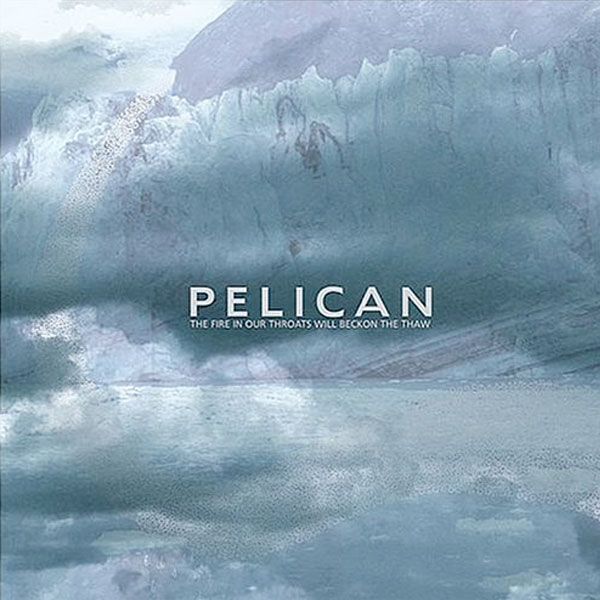 Nick Cusworth
The path I've taken musically to get to where I am today has been a long one filled with many twists and turns, and, not surprisingly to anyone who knows me well, metal and heavy music weren't at all a part of it for most of it. For many reasons I often favor instrumental music over vocal-heavy tunes, particularly when those vocals are primarily on the harsher side. For years I wouldn't touch an entire spectrum of music because of the associations I brought with it. But I was in college and absorbing new music like a sponge, so when a friend told me to listen to this band Pelican and their album The Fire In Our Throats Will Beckon The Thaw, I decided to give it a go.
I distinctly remember the experience of getting the CD in the mail (back when I still bought pretty much all of my music that way), gazing at the beautifully bleak artwork, and simply letting the immense sound of the album wash over me. The guitars that sculpted perfectly-carved sonic cliffs; grooves that would get my heart pounding and my head bobbing; songs that could shoot you up grand peaks at their height and, in bringing you back to earth at their most subdued, allow you to stare into the immensity of space and feel both awe and comfort in it all; an entire ocean of compositional depth and immensity that threatened to swallow me up at any point. It was a musical baptism for me, and I was converted.
Few albums have held together for me as well as this one. The Fire In Our Throats… still stands in the pantheon of classic post-metal records, and it produced a sound that many have tried to approach and match since but have failed (including, sadly, Pelican themselves). Perhaps it's just as well, for it makes the singular experience I felt nearly a decade ago all the more special.

Recommended track: "Autumn Into Summer"
Madvillain – Madvillainy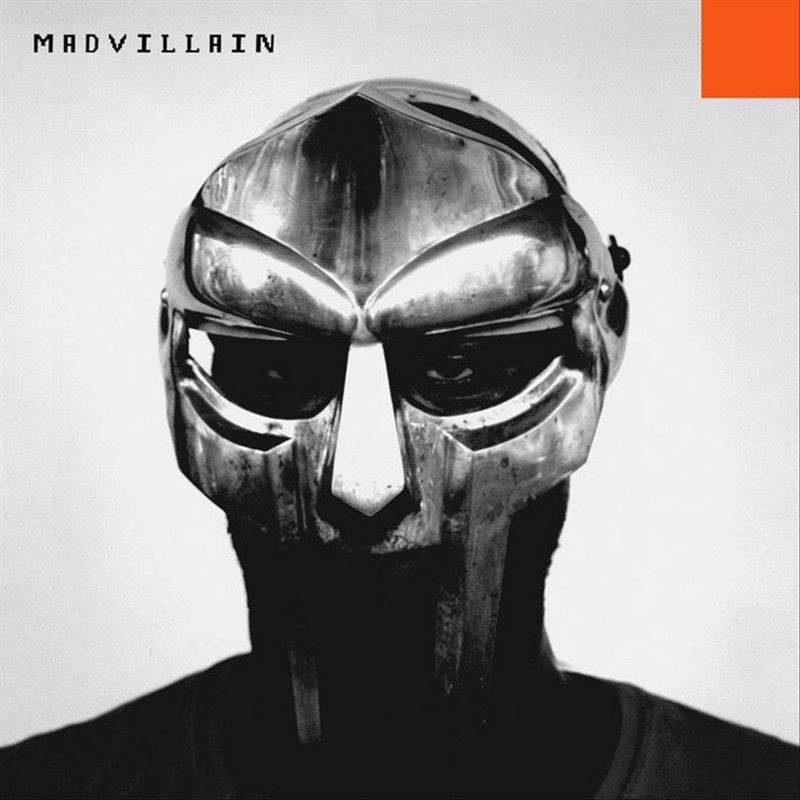 Scott Murphy
The uniqueness of Madlib & MF Doom's collaborative masterpiece is its ability to both exemplify and disregard what makes great hip-hop. Across twenty-two tracks, there is distinct scarcity of hooks & typical song structures, two feature artists that are simply Madlib & MF Doom performing as their alter-egos and a plethora of comic book themed samples and lyrics that constantly straddle the line between abstraction and accessibility. Yet, all of these quirks (along with the impeccable rhymes and production) are exactly the reason that Madvillainy has earned an undisputed spot in the hip-hop pantheon. While each track provides its own individual and enjoyable flavor, the way that they weave together creates such a complete product, to the point that playing any single song spawns an insatiable desire to hear its twenty-one siblings as well. And even though Madvillainy is brilliant enough to warrant a sequel unnecessary, hip-hop heads still have hope that a sophomore effort will one day materialize. Until then…Just keep ya eye out, like "Aye, aye captain."
Recommended Track: Accordion
Dream Evil – The Book of Heavy Metal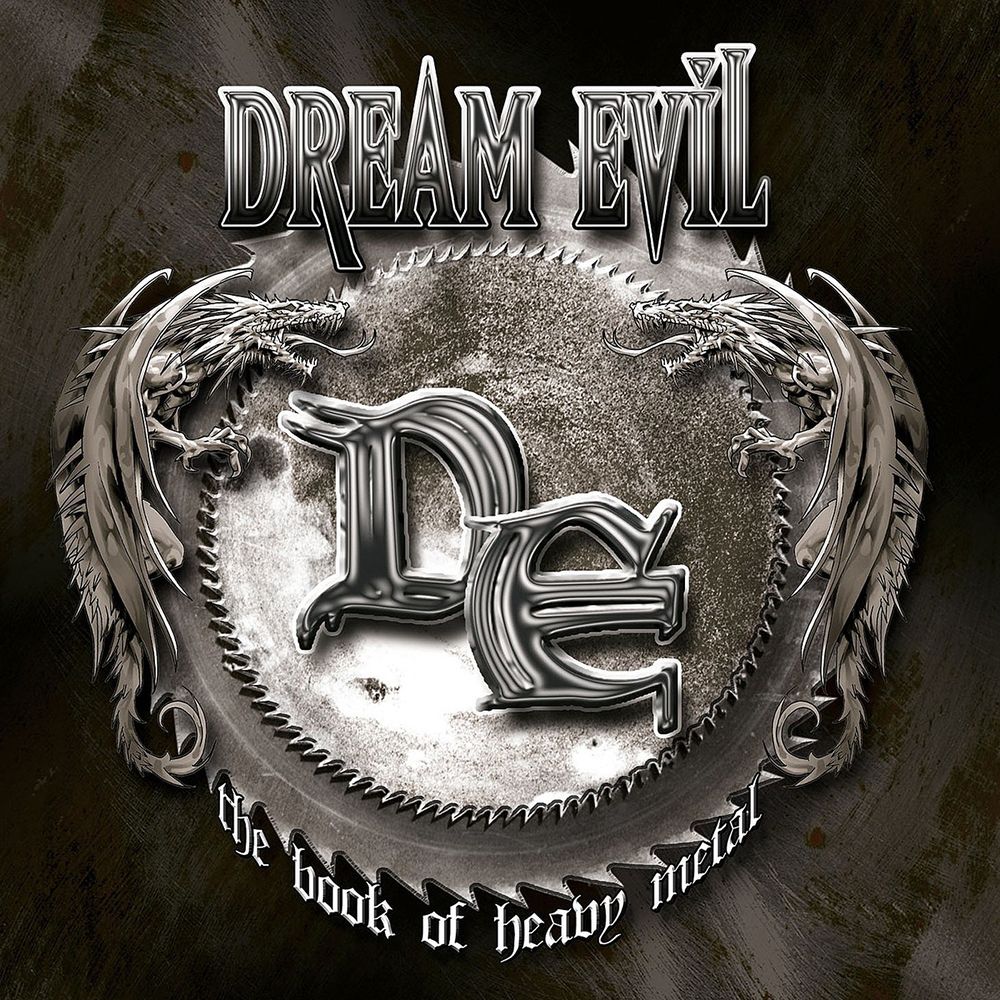 Kyle Gaddo
Ten years ago in 2004, a band so ridiculous released an album so ridiculous that you couldn't help but fall in love with all of its cheesy goodness. Dream Evil takes us back to a better day where power metal still reigned supreme and the mere thought of djent or extended range guitars brought a chuckle forth, because it seemed so absurd. What Dream Evil brought, however, was pure, unadulterated riffing coupled with some of the most fun lyrics known at the time. Tracks like "The Sledge" and "Into the Moonlight" were built to pump you up with vast amounts of cheese energy as you rode your mighty spirit steed to face down whatever dragon blocked your path. Above all, the title track, "The Book of Heavy Metal," is the ultimate in delicious cheesy goodness. Praise be to the mighty Rock Gods as they rain down their thunder and lightning riffs.
Recommended Track: The Book of Heavy Metal

Sacred Reich – The American Way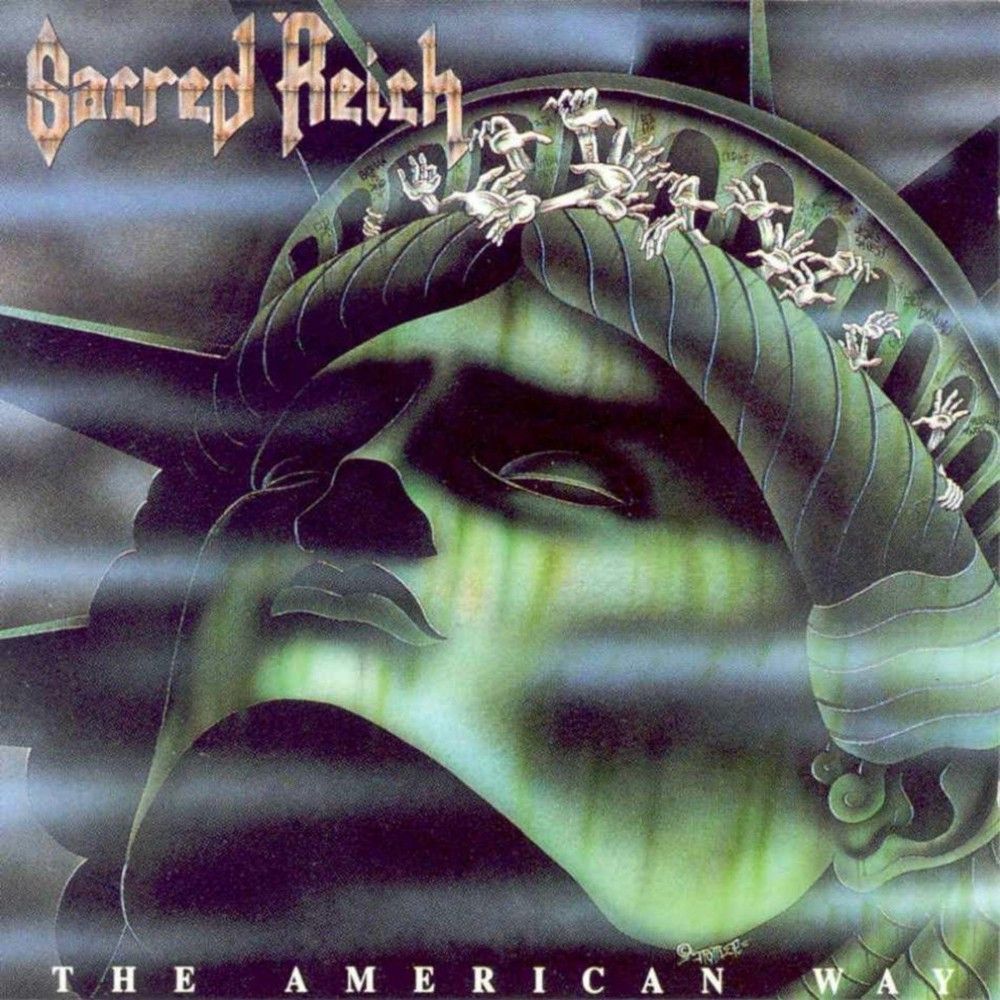 Brian Shields

Along with Testament and Corrosion of Conformity, Sacred Reich is one of the three 80's/Early 90's bands I ever listen to anymore and while Surf Nicaragua and Independent were perhaps better known at the time, their album The American Way is the one I keep returning to.  The title track in particular is, to my ears, an example of the thrash style perfected and polished.  Add the grinding riffs and awesome lead to the serious political but at the same time fun and tongue-in-cheek lyrics and you have a true classic of the genre.  Also check out the awesome riff on Tipper Gore's anti-metal campaign "Who's to Blame" and the urging to "don't just be a metal dude" in "31 Flavors" and you have an album that truly has withstood the test of time.
Recommended Track: The American Way

Deftones – White Pony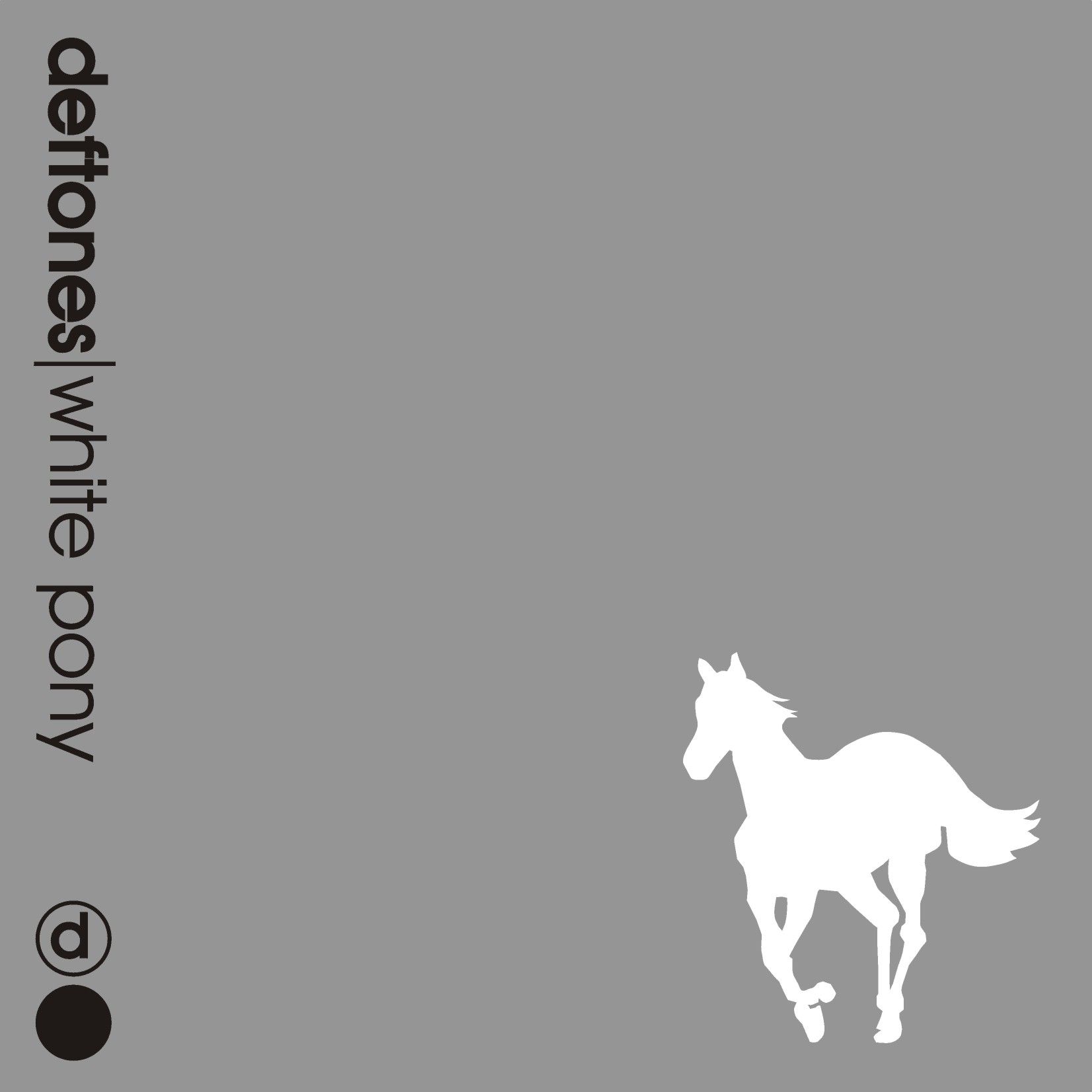 Matt MacLennan – Deftones – White Pony
Out of all of the albums I could have chosen, this one just stood like the big, beautiful sore thumb that it is. This is an album that I can go back to and put on regardless of mood, circumstance or location. Honestly, I could shit, shower, shave or screw to this record. Adrenaline and Around The Fur got the ball rolling with the bands signature take on their nu-metal surroundings but White Pony found the band fully embracing their influences outside of metal. Lashings of samples and rich keys made these trip-hop laments so engrossing that I can still find myself lost in them, 14 years later. Nu-metal died with this album because one of its best bands was becoming something else. Something much more serene and enveloping. Even the heavier material has powerful hooks and almighty riffs. I challenge anyone not to stomp around their abode like Maynard when he comes roaring into the fold or to hold back from rapping alongside Chino during "Back To School" They truly were, and are still, leaders.
Recommended Track – Elite
Trivium – Shogun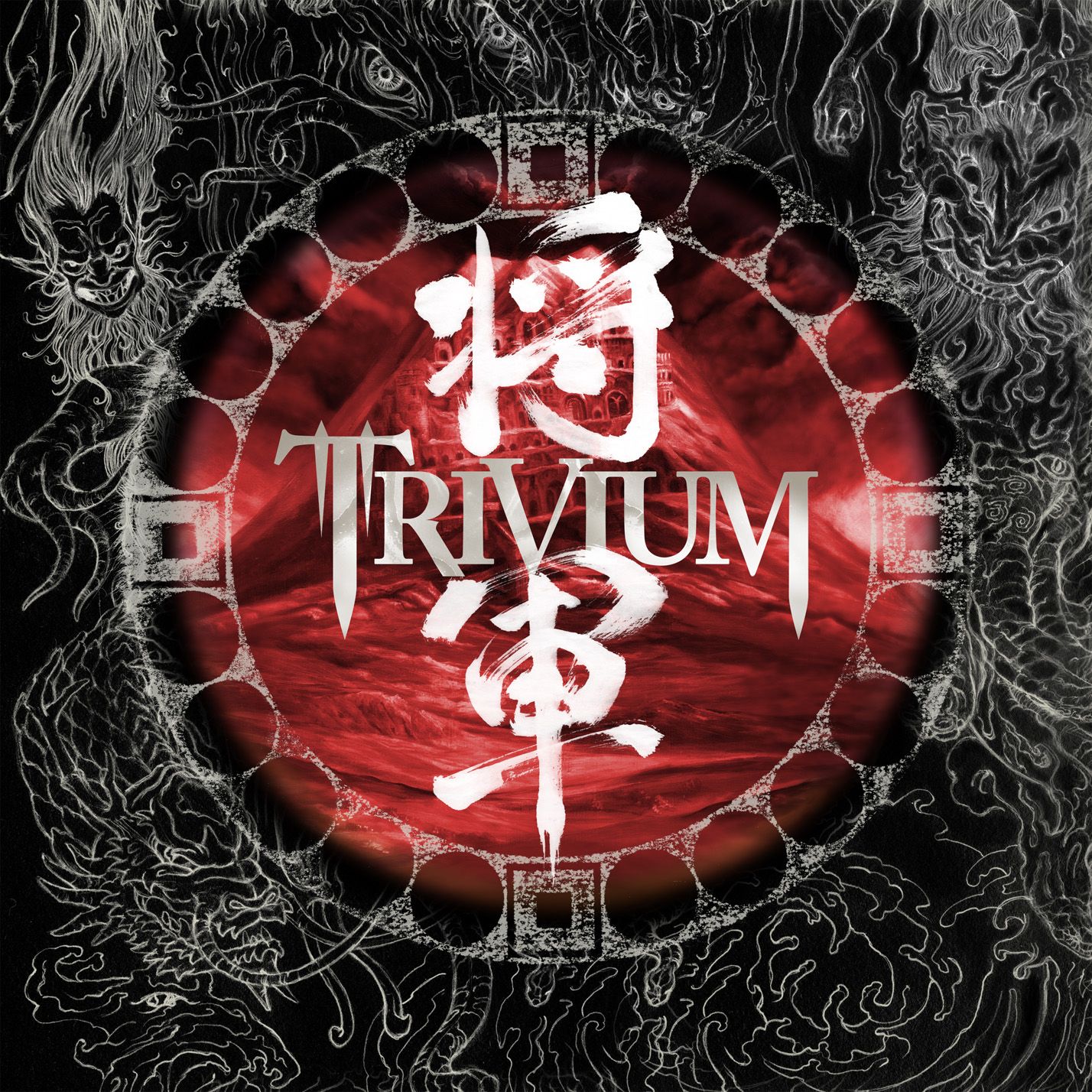 Noyan – Trivium – Shogun
Even though Trivium was already my favorite band, Shogun completely shattered my expectations and took the band to a new level for me. Their mixture of thrash, metalcore and melodeath was enhanced with a huge progressive touch. All the songs on the album are thematic, they have great lyrics that both tell a story and also relate personal emotions. The riffs are all amazing, with clever harmonies and chord progressions. Matt's vocals are powerful and soaring. I can still listen to this album at any time even though all the riffs are completely burned into my memory. It's still always fresh, and the natural mix always exposes more elements of the music to me despite having listened to it all hundreds of times. This is Trivium at their best, expertly using all their skills and influences to create something truly magnificent. Every moment is memorable, every line coaxes you to sing along and fills you with whatever emotions Matt and co. are conveying. Shogun is a very intricate album, and every note feels perfect the way it is. I have absolutely no complaints about it, which isn't something I can say for almost anything else. It's my favorite album of all time and it's unlikely that anything will ever topple it from its spot.
Recommended track – Into the Mouth of Hell We March
Slipknot – Vol. 3: The Subliminal Verses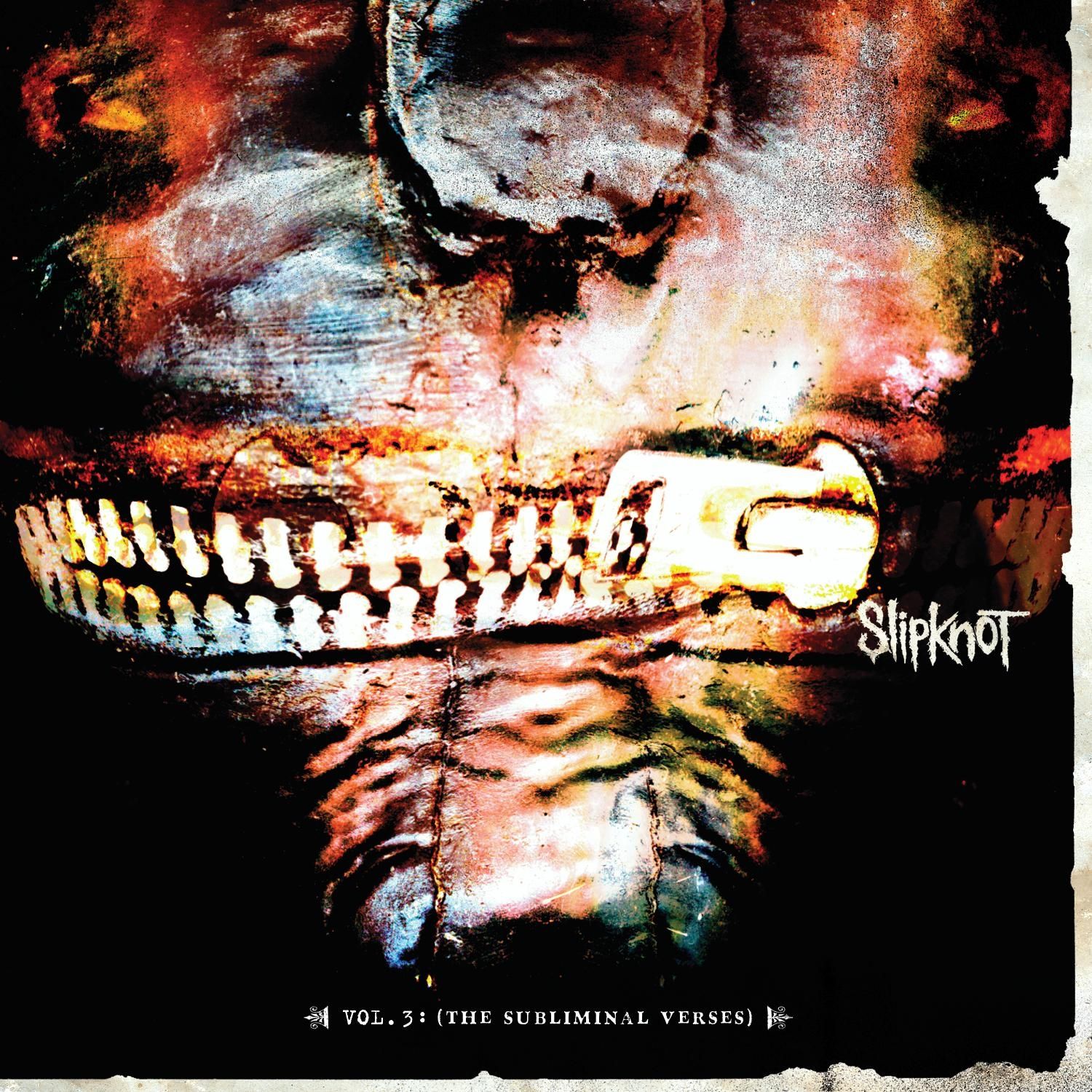 Aaron Lambert
The year is 2004. I see the music video for "Duality" on MTV 2 and am instantly intrigued. Of course, at that time, I was really into the emo/screamo shit that was just horrible, so I wouldn't actually listen to the full Vol. 3 album until a few years later. Fast forward to 2007: my friend burns me a copy of Vol. 3, and I go home, pop it in my stereo and press play. I kid you not, my life changed forever, right then and there. Without Slipknot, I would not be the ardent metal lover I am today. Vol 3: The Subliminal Verses is, to me, a perfect album. Between the beautiful, goosebump-inducing opener "Prelude 3.0", the savage riffs of songs such as "The Blister Exists", "Three Nil", and "Welcome", or the absolutely jaw-dropping vocal performance by Corey Taylor on songs such as the aforementioned "Duality", "Circle", "Vermillion" and "Before I Forget", I can listen to this album over and over again and never, ever get sick of it. This album strikes the perfect balance between true metal brutality and moving, infectious melodies. Slipknot sure do get a lot of hate from the many metal elitists of the world, but I think they are a brilliant band and deserve every bit of credit they get. I am not one bit ashamed to say that I love Slipknot, and I love this album, with every fiber of my being.
Recommended Track: THE ENTIRE THING
---
Well! That was certainly a long one this time and we've covered plenty of bases. From progressive metal to hip hop, all the way through thrash, alternative and post, it is apparent that our staff looks for good music wherever it may be found. We'll be conspiring to make the next list shorter in order to balance this one out. Perhaps radically shorter? We'll see, some ideas are brewing. Until next time, dear readers! Thanks for tuning in to our Best Of Albums That Never Broke Edge! As always, feel free to sound off below with your own selections and remember: it's ok to not like thing.
-HB