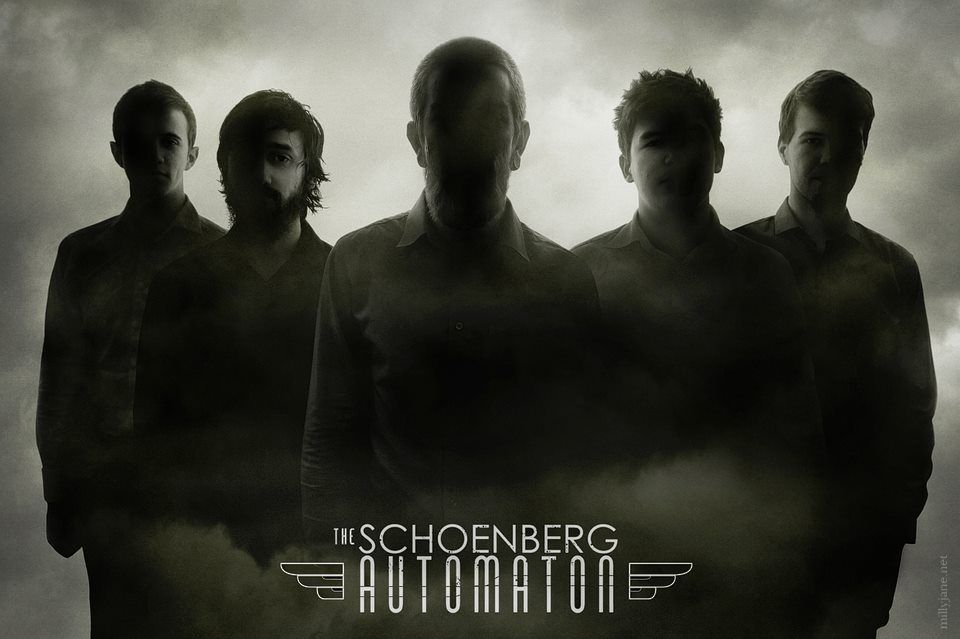 In a statement released today, technical death metal act The Schoenberg Automaton have announced that they are relocating as a whole. All the way from Brisbane, Australia, the band will be crossing the vast seas and will find a new home in Vancouver, Canada in early 2015.  The band cites a more cost-effective living style for them in North America.  Full statement below.
TSA MOVING TO CANADA
We're excited and nervous to announce that TSA is packing up and relocating to Canada in early 2015.
We'll be based in Vancouver (initially) and seeing where the band (and life) takes us from there.
Why Vancouver? We wanted to base ourselves somewhere with easier access to tour different parts of the world. Being an independent band in Australia can be tough, with the tyranny of distance making cost-effective tours near impossible unless you have some big backing behind you. The States is too difficult with visas, and we feel Canada is a good compromise. We know somewhere like Toronto would be a little more central, but we've also taken some lifestyle factors into consideration and, frankly, we think Vancouver would be fun.
We also know our beloved Aussie fans may regard this as a bittersweet announcement. We can't overstate how much we appreciate all the support we've received so far to get TSA to this point. This is simply the right decision for us at this point in time to open the band up to new possibilities and for where we are in our personal lives.
We're currently working through fulfilling our pozible orders (thank you again!) and will post those out in the coming months. As we mentioned in a recent email to pledgers, the completion of the recording and production process of Apus has taken a little longer than we thought it would, but we're not far off now and we're really excited for you to hear it.
This also means our upcoming shows in Australia will be our last, and we hope as many of you as possible can join us in celebrating the closing of one chapter and the beginning of a new one for us personally, and collectively as The Schoenberg Automaton. We had originally planned to organise a national farewell tour, but various factors conspired against us, and sometimes life just doesn't work out like we would like it to. So we apologise for those who might miss the opportunity to say goodbye, and we hope as many of you as possible are at our Brisbane and Sydney shows.
We're really excited about Apus, excited to share with you some new material (soon!) and excited for the future. We hope you can share in this excitement and, again, thanks to everyone for the support getting us to this point.
Love,
TSA.
Good luck, boys!
-KG