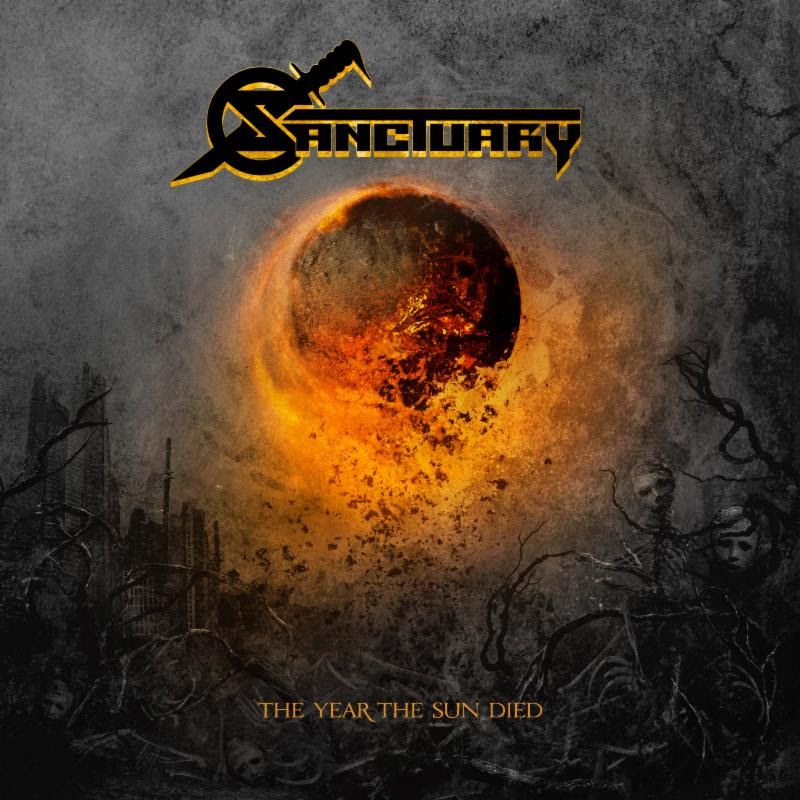 Ever since Nevermore broke up, we've seen musical projects from Jeff Loomis and Van Williams, but Warrel Dane and Jim Sheppard were mysteriously silent.  Until now, of course.
A new Sanctuary album is on the way, helmed by Dane just as in the old days, and will arrive via Century Media Records on October 6th in Europe and October 14th in North America.
The CM Distro-exclusive version of the album features an expanded media book, special packaging, and the album includes a cover of The Doors' "Waiting for the Sun."  The vinyl version comes with the CD as well.
The track listing is as follows:
1. Arise and Purify
2. Let The Serpent Follow Me
3. Exitium (Anthem of the Living)
4. Question Existence Fading
5. I Am Low
6. Frozen
7. One Final Day (Sworn to Believe)
8. The World is Wired
9. The Dying Age
10. Ad Vitam Aeternam
11. The Year the Sun Died
Kind of weird to think that the last Sanctuary album happened in 1989.  Some of you weren't even born yet.  I was only 3-years-old.  Crazy.  Glad to have Warrel Dane doing stuff again, though.
-KG