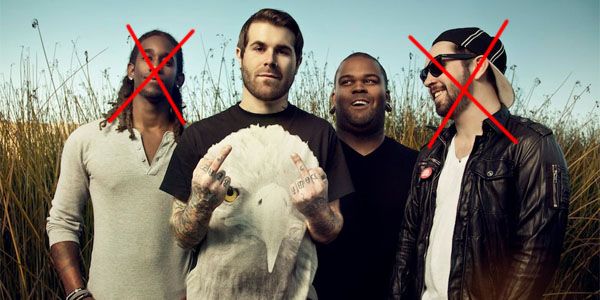 There's been a lot hubbub in the last week or so, concerning the fairly major line up shuffle within the Glass Cloud. The announcement originally came in a roundabout way with the UK Tech-Metal Fest stating that their appearance had been cancelled due to the departure of two members, before we later on found out that those two members were
drummer Chad Hasty and bassist Travis Sykes — a troublesome prospect as many were quick to compliment the rhythm section's work on The Royal Thousand. So, who exactly will be taking their place?
Well, if their first, possibly temporary replacement, is any indication, then the band is definitely in good hands. Bermuda drummer Michael Levine took to the band's Facebook page to announce that he would be joining the group for their upcoming July tour, stating:
Hey guys/gals Mike Levine here, just letting you all know Ive been given a great opportunity to tour for Glasscloud this July. Have no fear I'm not leaving Bermuda, in fact we have some sick prepro that will kick all of your asses.
It's not exactly clear yet whether Levine is a permanent fixture, but it's obvious he's a more than capable contender for the drum stool. Also, no word yet on who will be filling the position of bassist for the band — more news when we get it.
– DL