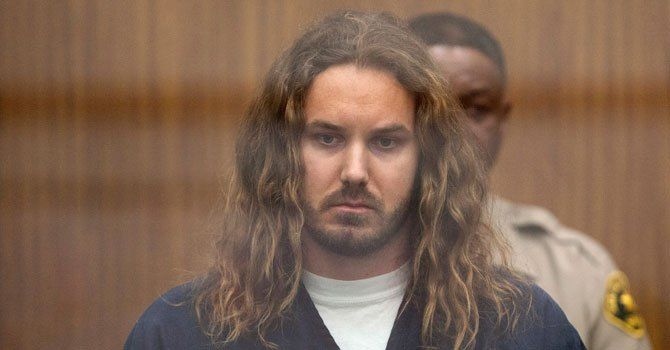 UPDATE 2: Lambgoat have updated their original story to reflect that Lambesis may receive "anywhere up to nine years," which means he could serve less than the maximum allowable sentence.  The possibility exists that he may only receive a long probation, though that scenario is unlikely due to the severity of his crime.
UPDATE: Our friends at Lambgoat are reporting that the 9 year prison sentence isn't quite set in stone yet, but it is likely that he will serve all years and face a $10,000 fine, as well as a four-year parole after release.  Official terms of incarceration have yet to be disclosed and proper sentencing is to take place on May 2nd with Judge Carlos Armour presiding.
ORIGINAL: Tim Lambesis, of such musical projects as As I Lay Dying and Austrian Death Machine, today changed his plea to "guilty" in the murder-for-hire plot involving him and his ex-wife.
He will serve 9 years in prison, the maximum allowable sentence for the crime.
Lambesis is also facing a $2 million civil suit, filed in early August 2013 by ex-wife Meggan Lambesis, for emotional distress, punitive damages, medical expenses, and attorney fees.
As you know, we interviewed Tim Lambesis not long before he was arrested and he seemed perfectly normal at the time.
-SS