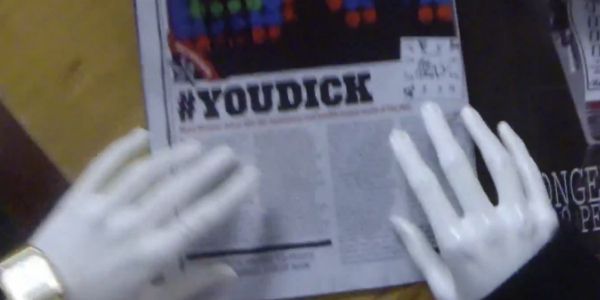 Probably the single most abrasive and hilarious band to poke their ugly, bandanna hidden faces out the muck of the UK underground in recent years, The Hell have returned with a bottle of white lightning and a brand new music video for the infectious 'Step It Up', that is most definitely a parody/homage to the classic 'Smack My Bitch Up' video. Check it out, you dicks.
'Step It Up' is taken from You're Listening To THE HELL, which was released for free last year and is available through the groups Bandcamp page.
These guys are definitely wrecking their way to higher places lately, with tours alongside Scar The Martyr, plenty of coverage on the Radio One Rock Show and even Bill Bailey, of all people, sporting their merch at recent gigs. So be on the lookout for a new album later this year and, according to some recent interviews, more videos as well.
– DL