Hell if I know how many different singers Periphery have through so far. They haven't even put out an album yet and they've had three or four different vocalists on board. I don't know when previous vocalist Chris Baretto was dropped, but when listening to the new album sampler posted on MySpace, I noticed the singing was different. Specifically, in the clip of "Light", the new vocalist is hitting notes a whole fucking octave higher than the version recorded with Baretto.
The new vocalist is Spencer Sotelo, and I think I'm liking his voice better than Baretto's. Periphery's debut album is shaping up to be one of the most anticipated albums of the year. It will be out on Sumerian Records April 20th.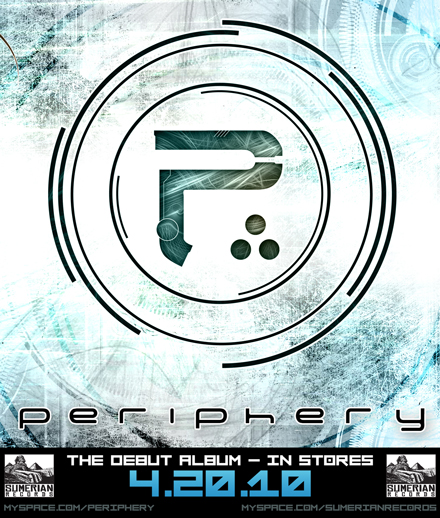 Again, check out the sampler on Periphery's MySpace and get excited!
– JR