Last week when I was working on my end of the year "Best Of" list, I got to thinking. What if someone took the average scores of the albums on a whole bunch of "Best Of" lists from various sites and made a list reflective of the community as a whole?
Well this poor bastard did that very thing.
Here's how I did it: I went to various sites featuring "Best Of 2009" lists and took the score of the album based on it's position on the list. First place got 20 points, 2nd got 19, and so on, where 20th place album got 1 point. I worked this out in an SPSS spreadsheet (which is pretty much Microsoft Excel tailor-made for statistics, just because I'm more familiar with it), with each writer's score for the album as a variable. If an album wasn't on their list, it got a score of zero. After all the scores were added, I computed a TOTAL variable which added up the total scores that album had across all lists. The end result? This list.
Here's the sampling of lists I took:
Natalie Camillo of skullnbones.com

Vince Neilstein of Metalsucks.net

Axl Rosenberg of Metalsucks.net

Matt Heafowitz of Metalsucks.net

Sammy O'Hagar of Metalsucks.net

Jimmy Rowe of Heavy Blog Is Heavy

Mitch West of Heavy Blog Is Heavy

Rob Pasbani of Metalinjection.net

Ben Apatoff of Metalinjection.net

Ryan Buege of Metalinjection.net

Crustcake Gerf of Crustcake.com

The WZA'D of Crustcake.com

These Sean of Crustcake.com

Van Damned of crustcake.com

Cosmo lee of invisibleoranges.com

Chris Rowella of invisibleoranges.com

Anthony Abboreno of invisible oranges

Casey Boland of invisible oranges

Jess Blumensheid of invisibleoranges

Cody of allmetalresource.com

Decibel

Stereogum

PopMatters
After so many lists, I pretty much just gave up and settled for the sampling of what I already had, so I missed some great sites and lists, such as Reign in Blond and more from Metalsucks. Alas, boredom and laziness triumphed over science.
After the jump, the list!
20. Yob – The Great Cessation
[46 points]

19. Amesoeurs – Amesoeurs
[50 points]
18. Napalm Death – Time Waits For No Slave
[51 points]
17. Sunn O))) – Monoliths and Dimensions
[52 points]
16. Suffocation – Blood Oath
[54 points]
15. Cobalt – Gin
[55 points]
14. Devin Townsend Project – Addicted
[59 points]
13. Goatwhore – Carving Out The Eyes Of God
[64 points]
12. Magrudergrind – Magrudergrind
[73 points]
11. Agoraphobic Nosebleed – Agorapocalypse
[75 points]
10. Tombs – Winterhours
[102 points]
09. The Red Chord – Fed Through The Teeth Machine
[104 points]
08. Between The Buried And Me – The Great Misdirect
[104 points]
07. Revocation – Existence is Futile
[106 points]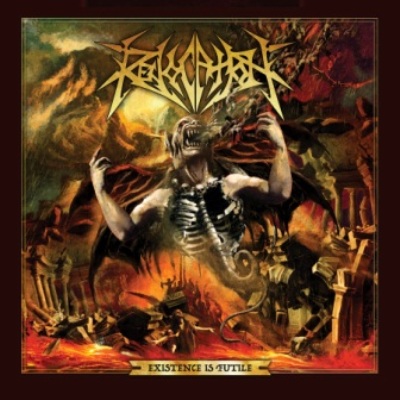 06. Isis – Wavering Radiant
[124 points]
05. Baroness – Blue Album
[140 points]
04. Coalesce – Ox
[149 points]
03. Mastodon – Crack The Skye
[179 points]
02. Kylesa – Static Tensions
[192 points]
01. Converge – Axe To Fall
[262 points]
That's it. Other than my lack of motivation to include more lists, there's nothing much anyone can say to fault this list. I don't agree with it, but I think it's pretty fair.
Have anything to say? Prove me wrong and leave a comment. Here's to a new year!
– JR