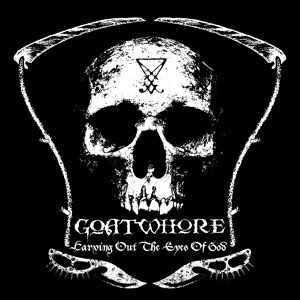 Man, sometimes I think I write the best headlines ever.
Goatwhore's new single "Apocalyptic Havoc" has been posted online at this location.
The song comes off of their upcoming album Carving Out The Eyes Of God June 23rd on Metal Blade Records.
I don't know much about Goatwhore, so I looked them up on Wikipedia. It says they play blackened death metal. This song sounds more along the lines of blackened thrash. Close enough though, right?
Tracklist:
01. Apocalyptic Havoc
02. The All-Destroying
03. Carving Out The Eyes Of God
04. Shadow Of A Rising Knife
05. Provoking The Ritual Of Death
06. In Legions, I Am Wars Of Wrath
07. Reckoning Of The Soul Made Godless
08. This Passing Into The Power Of Demons
09. Razor Flesh Devoured
10. To Mourn And Forever Wander Through Forgotten Doorways
Listen to more Goatwhore over at myspace.
– JR